Levin Sources provides mapping and GIS services with our collaborator, Environmental Research & Assessment (ERA) Ltd. Together, we help clients understand where artisanal and small-scale mining (ASM) happens and the extent of its impacts, using innovative techniques derived from ERA's experience working in frontier territories, from Antarctica to the Rainforest.
Our collaboration is targeted towards addressing problems faced by clients where these technologies can make a significant and cost-effective contribution to improvements in the assessment and management of ASM.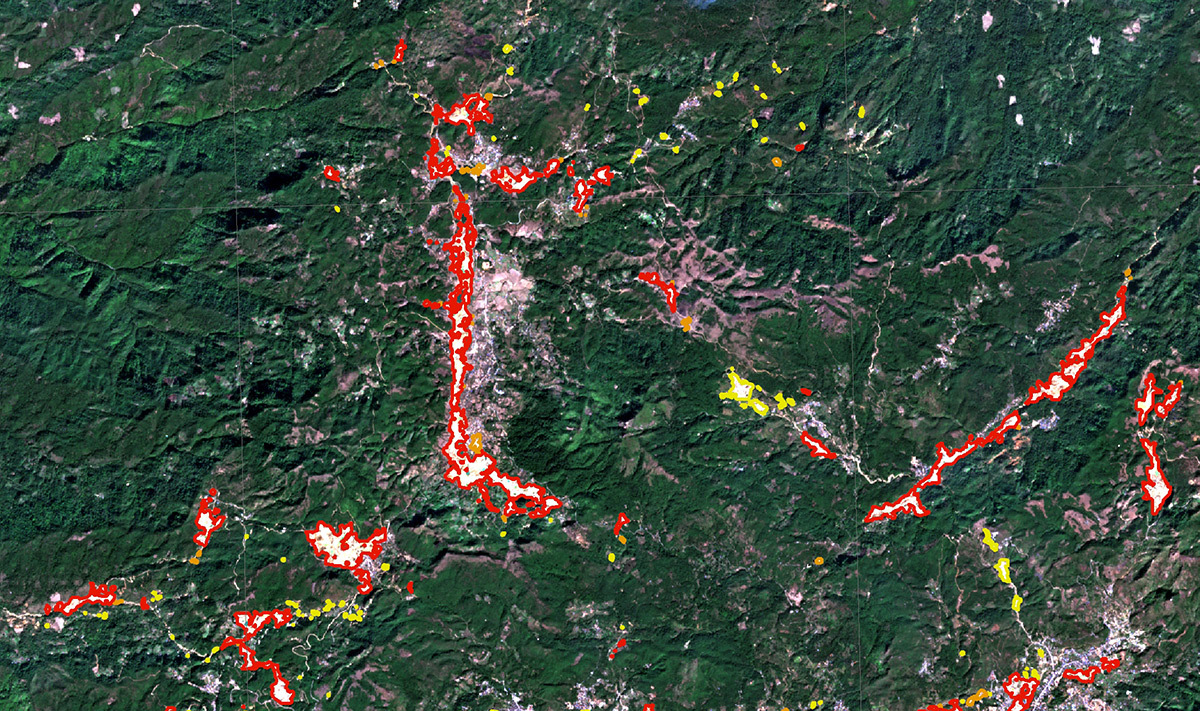 Services include:
Spatial analysis of environmental issues such as artisanal mine 'footprints' and impacts, employing cutting-edge tools such as land cover classification using satellite Remote Sensing.

Predictive spatial modelling to illustrate the pattern of areas most likely to be at risk from artisanal mining activities.

Monitoring site change over time using satellite Remote Sensing.

About ERA

ERA provides specialist environmental management, mapping, spatial analysis, Global Positioning Systems (GPS), Geographic Information Systems (GIS) and Remote Sensing services to international clients. This includes spatial databases and digital and paper map products designed to address environmental problems.
Operating for almost 20 years, ERA has wide experience designing and producing spatial data and map products to meet client needs. ERA's environmental consulting background ensures it is able to understand the needs and drivers in the mining sector.
The company has provided GIS and mapping services to major mining companies internationally, principally in support of Environmental Impact Assessments. ERA is a small, niche company, focused on delivery of high-quality spatial data products for clients, and has won a number of international awards for its work.
ERA is a Cambridge-based consultancy, like us.