Artisanal and small-scale mining (ASM) is responsible for many the minerals extracted annually: 15% of the world's gold, 15% of its diamonds, 30% of its tin and as much as 80% of the global supply of colour gemstones.
More than 40.5 million men, women and children (about the same as the population of Australia), in over 120 countries practise ASM as part of their livelihood strategy. This figure alone demonstrates that it is an opportunity to be harnessed – not a problem to be solved.
Members of our responsible mining, sourcing and mineral sector development teams have been working with actors and communities affected by ASM for decades. Our collective experience and network of contacts in the sector have given us a deep understanding of the challenges posed to and by ASM with regards to people, planet and profit.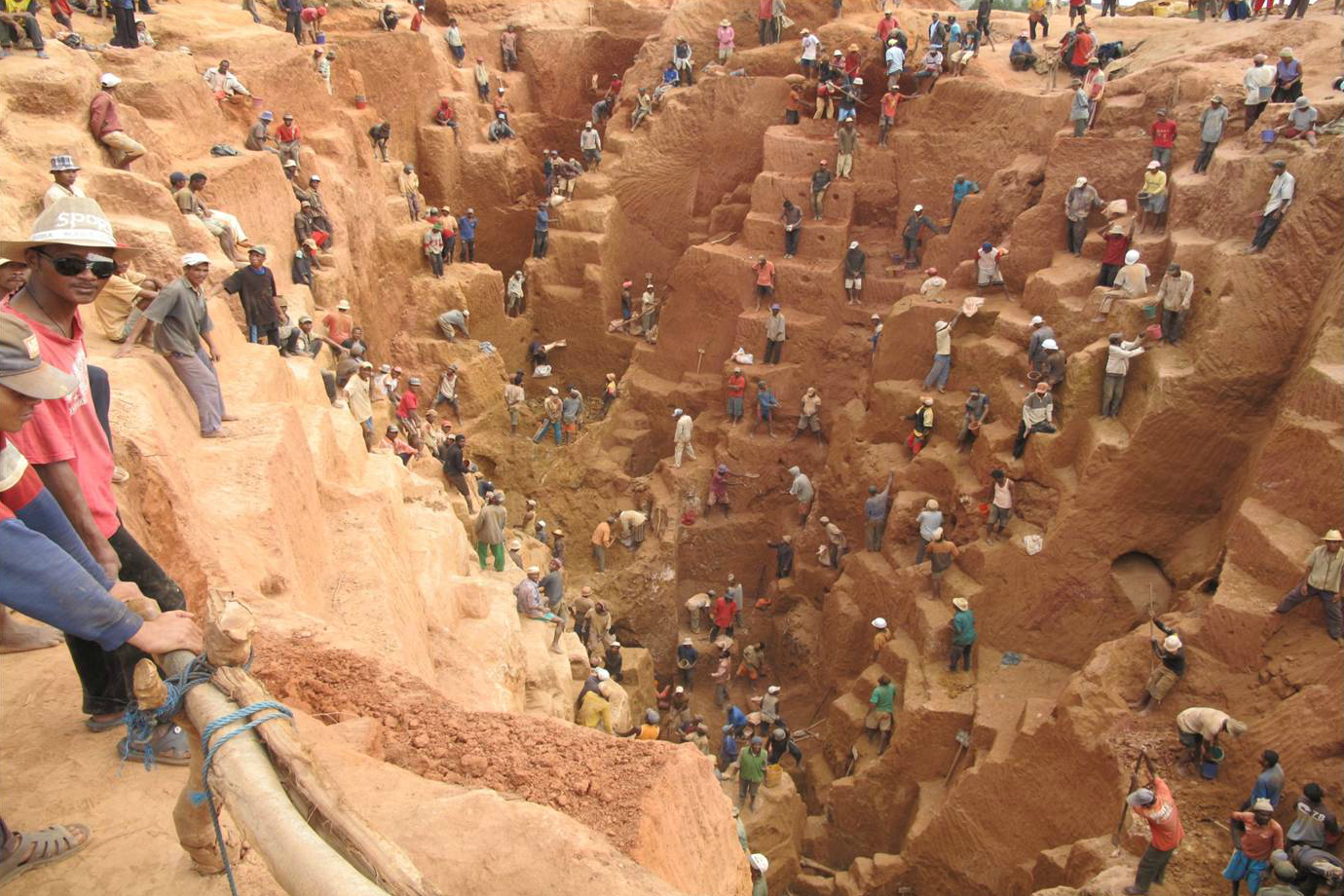 We specialise in strategies for positive engagement with ASM and the issues that surround its practice. This includes:
ASM sector governance We help producer governments, at all scales, develop ASM strategies to get in place the right regulatory framework, people and projects to make their minerals work sustainably for their nation and state.
Large-scale Mining (LSM) and ASM relations We work with mining companies, financial institutions and large consultancy firms to facilitate productive engagement with ASM communities, local and national authorities, and governments. Our comprehensive work promotes mutual understanding of the social and economic drivers and dynamics impacting stakeholders across the value chain, so that investors can protect their assets and local communities can get their fair share.
ASM sourcing strategies We have developed raw materials sourcing strategies for some of the world's biggest companies, ensuring they have reliable, responsible and resilient sources of gold, diamonds and coloured gemstones from artisanal and small-scale mines. We have extensive desk and field-based experience in more than 50 countries and field-based expert associates with local governance, community and business practice knowledge of many of the most prolific ASM producer regions.
Conflict management We develop constructive conflict management and resolution strategies that address concerns directly while considering peripheral issues for each party involved. We provide strategies, mediation and corrective actions to guide actors towards resolution.
Capacity building We prepare training programmes and materials to build the capacity of downstream teams so that they are better prepared to manage issues related to ASM in the future.
ASM training We also prepare training programmes and materials to build the capacity, knowledge and will of upstream actors working in and around artisanal and small-scale mines. We seek alternatives to the more socially and environmentally damaging practices in ASM and promote them to those intrinsically involved. By encouraging better, more sustainable practices, a potential barrier to sector formalisation is removed.
Containment and exit strategies We help conservation organisations engage in constructive dialogue with ASM mining illegally in protected areas to chart a road map for mitigating their impacts. This includes a human rights-based approach to containing and exiting ASM from no-go zones.
BEST-ASM Strategies for improving the environmental performance of ASM.