Artisanal and small-scale mining (ASM) involves an estimated 40 million people (roughly the populations of Portugal, Greece and the United Arab Emirates combined) and takes place in more than 120 countries. ASM occurs in a range of ecosystems, including in sensitive or threatened habitats with rich biodiversity.

The rudimentary methods and lack of regulatory oversight in the ASM sector make environmental impacts difficult to manage. Developing practical methods for addressing the environmental impacts of ASM is vital for both conserving biodiversity and ecosystem services.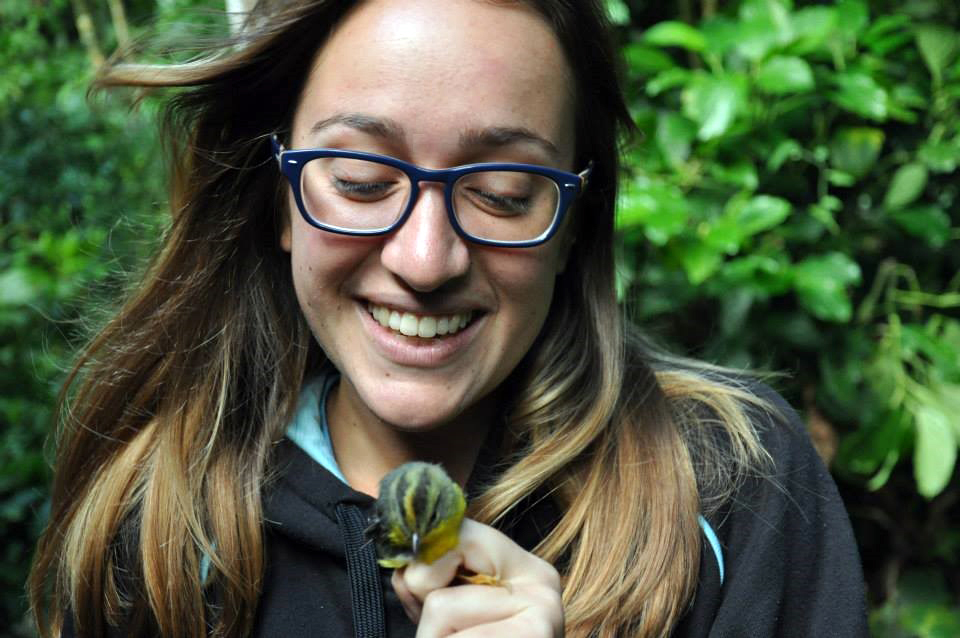 Protecting the natural environment is a top priority for all at Levin Sources. We recognise that we are biological beings and are frustrated by the propensity for mineral sector stakeholders to sideline the prevention and management of environmental impacts in order to focus on other impacts.

The slow and steady degradation of the world's biodiversity and some of the most precious natural sites has tremendous significance for peace and prosperity for our own future.
The time for action is now. To address the concerns of both our public and private sector clients, we have developed a number of environmental impact-focused tools and methodologies that drive best practices. We also work closely with the world's leading conservation organisations, including being a core member of the Cambridge Business and Biodiversity Group, an informal convening of Cambridge-based international consultancies and NGOs.
In 2010, we co-founded the ASM-PACE programme with WWF in order to build an understanding of the extent of ASM in protected areas and critical ecosystems, the significance of this, and options for successful management. A rapid scoping of 36 countries and in-depth case studies in Africa and Latin America confirmed the urgency of addressing this issue and led to the publication of the Global Solutions Study in 2012.
BEST-ASM
Building on lessons learned through ASM-PACE and consequent projects targeting this issue, and to address the concerns of both our public and private sector clients, we have developed the 'Biodiversity and Ecosystem Services Transformative ASM' ('BEST-ASM') Knowledge Hub. BEST-ASM takes a practical and progressive, three-tiered approach to achieving positive environmental outcomes across all mineral sectors.
The following outputs will be undertaken:
Broadening the scope for more effective environmental impact mitigation (mining life cycle, mitigation hierarchy, landscape approaches)
Demonstrate best practices in the ASM sector through the development, adaptation and implementation of BEST-ASM guidance and toolkits along the mining life cycle and the mineral supply chain.
Focus on scalability and impact, mobilising improved awareness and operational practices through capacity building, communications and monitoring and evaluation.
BEST-ASM includes a number of environmental impact-focused tools and methodologies that drive best practices. We strongly welcome contributions from partners who wish to promote their tools for reducing environmental impact through BEST-ASM.
BEST-ASM tools include:
The Frugal Rehabilitation Methodology A methodological tool for undertaking rehabilitation and restoration of lands degraded by ASM that ensures land undergoes both technical and biological rehabilitation, with a focus on restoring native vegetations.
For more information on FRM, click here and for the FRM Handbook, click here.
The ASM-PACE methodological toolkit This allows practitioners determine where ASM is taking place, its economic contributors, the incentives that drive engagement in the sector, the stakeholders involved and the actual social, economic and environmental harms.
The GIFF Project Supply Chain Mapping Tool Used to examine the commercial and political economy interests in the ASM sector, unpacking the ways in which illicit financial flows contribute to negative social and environmental impacts.