Client: World Bank
Collaboration: Fauna & Flora International, Swedish Geological AB
---
The Program for Forests (PROFOR), hosted by the World Bank Group since 2002, supports in-depth analysis, innovative processes, knowledge-sharing and dialogue for better decisions on issues related to forest management, by client countries and international stakeholders alike. Well-managed forests have the potential to reduce poverty, improve land productivity, create diverse and alternative livelihoods, contribute to a healthy local and global environment and sustain biodiversity and ecosystem services.

The expansion of commercial and subsistence agriculture is the main driver of deforestation worldwide, responsible for about 80 percent of forest loss. The extractive industries, however, also contribute to deforestation, at about 5 percent globally. A key activity for PROFOR is identifying and addressing the impacts extractive industries have on forests. Impacts can be both direct and indirect, linked to the establishment of infrastructure to support mine operations, labour forces and the commercialisation of minerals– rails and roads, settlements, and agriculture. By examining these impacts, PROFOR hopes to bring clarity to situations related to the mitigation of risks and remediation of impacts associated with extraction in forested areas.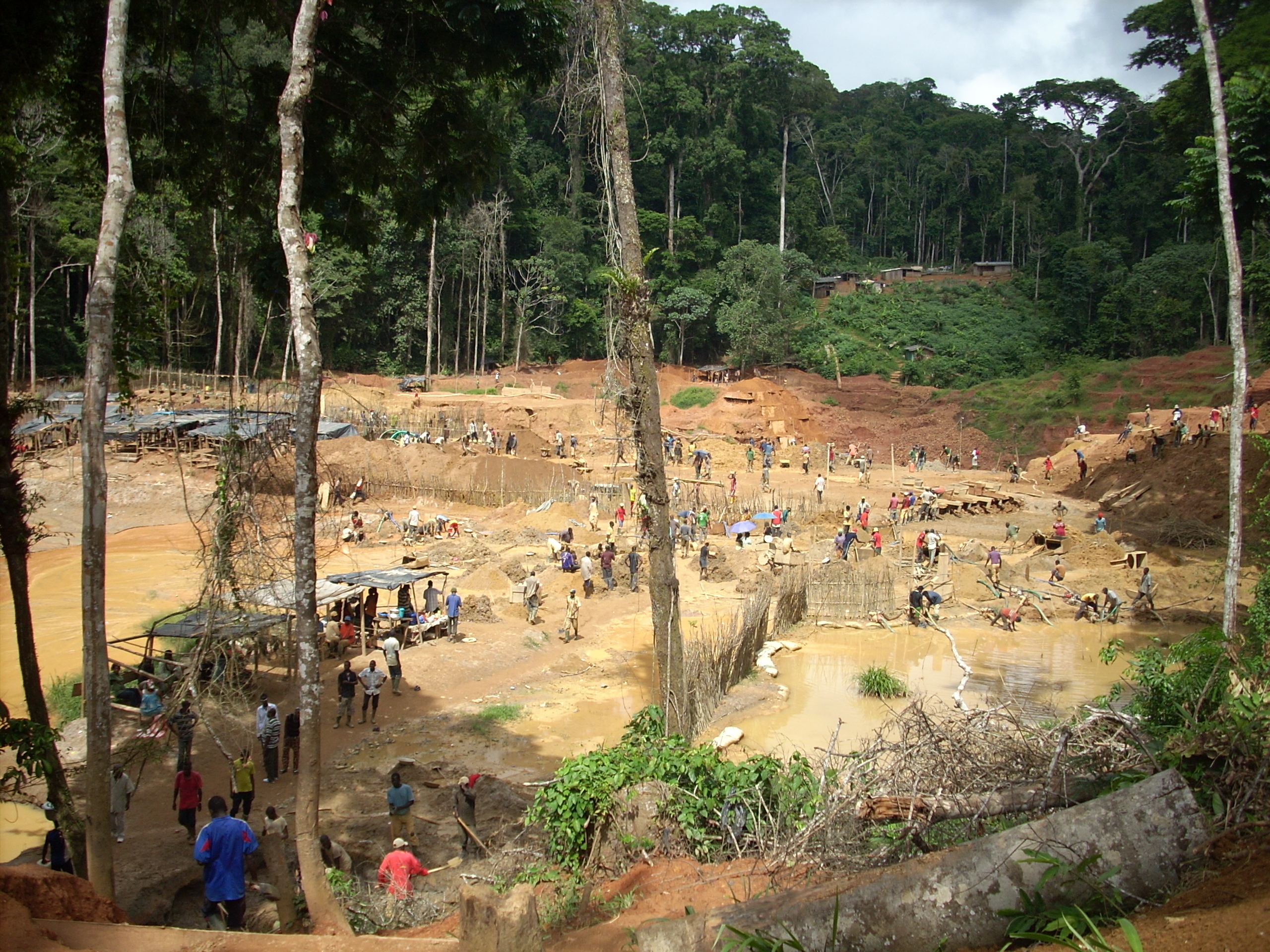 In 2017, the PROFOR contracted Levin Sources, as part of a consortium of expert organisations Fauna & Flora International and Swedish Geological AB, to produce case studies on the impacts of extractive industries in several countries across four continents. The study recognises the diversity of impacts associated with both Large-scale Mining (LSM) and Artisanal and Small-scale Mining (ASM) – the impacts of the latter largely understudied. Two studies will therefore be undertaken in order to draw lessons on 'forest-smart mining':
LSM in forest landscapes;
ASM in forest landscapes.
Levin Sources is currently undertaking a series of case studies to identify and analyse good and bad practices of ASM in forest landscapes. Central questions to the study are:
What are the conditions that must be in place for 'forest-smart' ASM to be possible?
What mechanisms have been implemented to achieve 'forest-smart' ASM across the world and have they been successful?
The consortium is simultaneously assessing best practice methods in LSM. The studies consist of a global examination of current mining practices taking place in forested areas, using spatial analysis, followed by an assessment of what constitutes international best and worst practices through specific case studies across the world. The lessons learned from these studies are expected to inform the World Bank Group and its client countries on how to manage their extractives sectors better in relation to forest conservation.
The Levin Sources team comprises of Andrew Cooke, Dr. Yolande Kyngdon-McKay, Victoria Gronwald, Theodora Panayides, Blanca Racionero-Gomez and associates with international expertise. Thorough analysis, conclusions and recommendations for further research, opportunities for positive intervention, and identified trends will be made for each country as well as reflections on international best practice based on individual country-level learnings.
The countries included in the ASM study are:
Bolivia
Colombia
The Democratic Republic of the Congo
Ecuador
Ghana
Indonesia
Liberia
Madagascar
Mongolia
Suriname
Sweden
Ukraine
Find out more about our work in Mining and the Environment, or contact us.