Expertise
Our services deliver a sustainable minerals sector that builds enduring value for people and the planet, through better business and good governance.
We bring together industry-leading expertise that operates at the intersection of the public and private spheres. We apply a unique lens, enabling us to provide practical and holistic solutions to the complex challenges the minerals sector and our clients face. Our services bring innovative, multi-disciplinary problem-solving to industry challenges, so you can face them with confidence in the knowledge that we are at your side to continually offer support and advice when things change.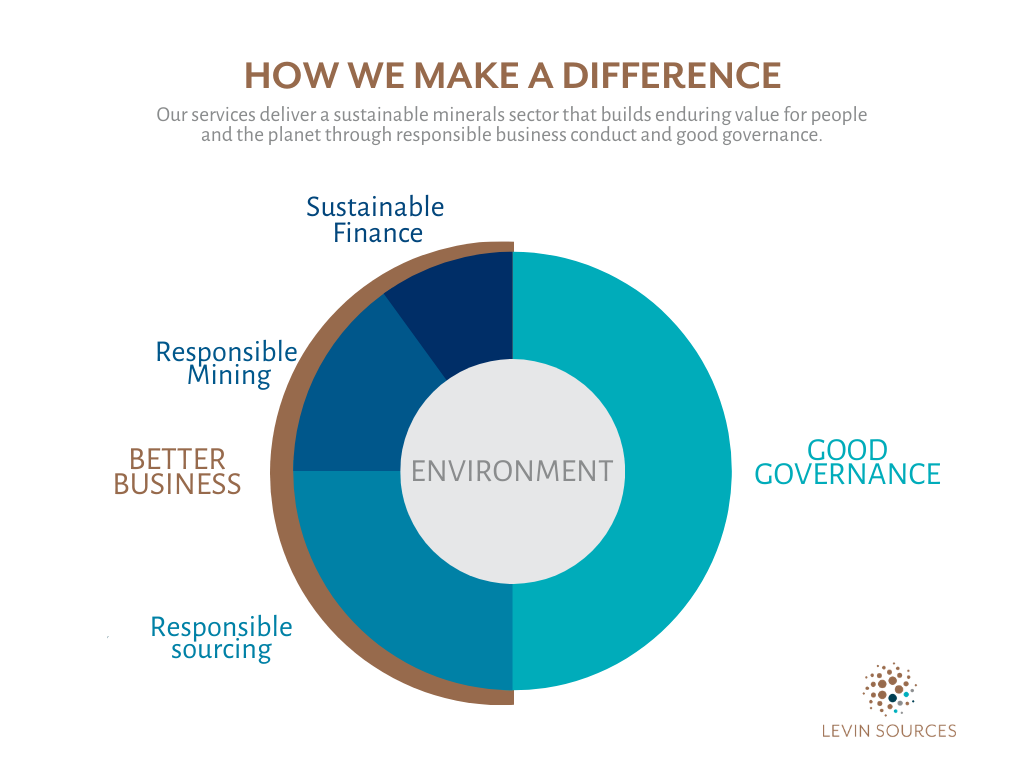 We deliver services and assist our clients across the following business areas:
Better Business: Companies face a broad range of social, political and environmental risks that can have legal or reputational impacts and can also adversely affect operations. We support clients to navigate mandatory and voluntary requirements, respond to customer demands and allow them to deliver on their desired policies to generate a positive impact. We cover:
Responsible sourcing – reducing risks across mineral supply chains
Responsible mining – improving mineral production
Sustainable finance – building sustainable investments
Good Governance: We contribute to a thriving minerals sector that delivers sustainable social, economic, and environmental development for governments and citizens. For us, a well-governed minerals sector balances the interests of nations and businesses with those of directly affected communities. It also considers future generations. It is transparent, rules-based and accountable to citizens, allowing everybody – including the most vulnerable and marginalised – to participate and benefit.
Environment: Whether in response to market pressure, for compliance reasons or commercial advantage, minerals sector actors are increasingly required to adopt environmentally smart practices. Drawing from our own long-standing environmental commitment, we help improve environmental performance along mineral value chains, identify ways to help biodiversity and ecosystems thrive, and support the minerals sector to pivot towards tomorrow's green economy.