In the previous 'Better Business in the Jewellery Sector' blog, we focused on why transparency is important and yet challenging for professionals in the jewellery sector. This week, we consider traceability, which is the means by which we can know the routes and routines associated with a mineral's production, trade, and transformation. Traceability presents unique challenges and opportunities for strengthening supply chains and ultimately building value.
The concept of traceability means businesses are able to identify and determine the history of products, composite parts, or materials in their supply chains. Historically, traceability and provenance has been used as a seal of quality; truffles, olive oil, and champagne are all luxury goods whose value is enhanced due to their provenance. The difference between these goods and gold and diamonds is that, in the case of truffles and champagne, declaring provenance is a mark of careful selection, processing, and manufacture.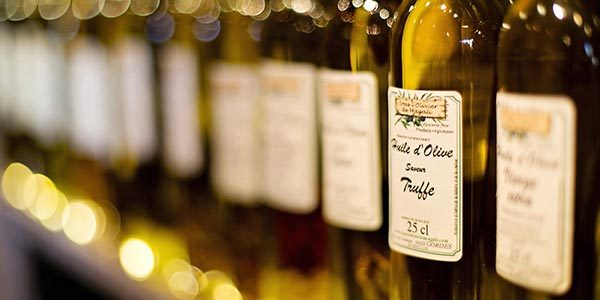 Mining and mineral sourcing has long been associated with exploitation, human rights abuses, and a general disregard for environmental impacts. For that reason, shareholders have historically found it economically beneficial to obscure provenance, focusing instead on marketing the qualities of the products – qualities which, fortunately for shareholders, are the same regardless of the conditions of mineral extraction .
Coloured gemstones are an exception as provenance is often used as part of a gemstone's brand – think Colombian emeralds or Kashmir sapphires. However, the description of provenance here is representative of the quality of the stone rather than an indication of how responsible the sourcing process was. In fact, there are currently few solutions in place to facilitate traceability for coloured gemstone supply chains, and no certification schemes. Addressing this lack of formal processes, the Responsible Jewellery Council has convened a panel to work towards better understanding challenges in coloured gemstones supply chains and obstacles to responsible sourcing, and will be releasing a coloured gemstones Standard at the end of 2018.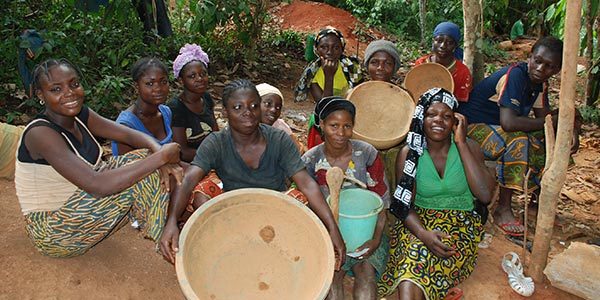 As the 'The Hidden Cost of Jewelry' report shows, obscure supply chains are increasingly seen as liabilities and obstructions to building relationships with customers and suppliers, and awareness of corporate social responsibility.

Traceability is a key part of building company management systems for doing due diligence, and as such crucial to help businesses meet their obligations under soft and hard laws. The business case for sourcing minerals responsibly is stronger than ever, as consumers are increasingly concerned with ensuring they aren't contributing to human rights abuses, white collar crime, and environmental harms when they purchase products.
Traceability is the means by which a business can bring transparency to its supply chains and know the provenance of its material. It is essential if you are to know the sustainability and/or risk performance of a material and allows you to report convincing and defensible positive impact and sustainability stories to consumers, investors, and regulators alike.
How do I find traceable minerals?
A technology solution that tracks materials as they move from place to place, owner to owner, and handler to handler is typically used to facilitate traceability, along with a data capture system that allows users to identify the route taken by their materials historically. Track and trace technologies come in form of paperwork or software platforms.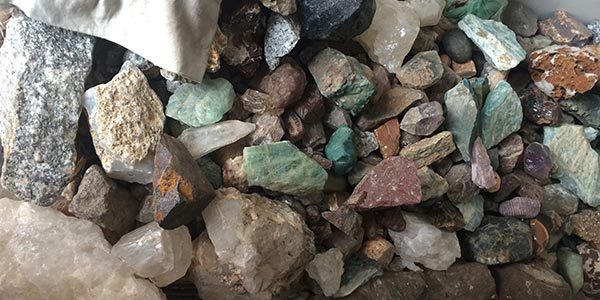 There are a number of solutions that deliver traceable precious materials to jewellers as part of an overall package of responsibly sourced minerals. However, to date those in operation are discrete and unique supply chains with a small market share. Some examples include: Fairtrade Gold, Fairmined Gold, Valcambi Green Gold, Maendeleo diamonds, Kat Sapphires, Nineteen48, Forevermark diamonds, Canadamark diamonds. These novel routes to so-called responsible diamonds, gold, and coloured gems are the result of heavy investment, both in terms of time and capital. They have taught the industry a lot, and each delivers excellent minerals for jewellers.
There are, however, two major issues.
First, sourcing from responsible gold and diamond initiatives, or buying only from suppliers that can ensure chain of custody, is not so easy upon closer inspection. Initiatives like those mentioned above have limited supplies of minerals and so can often come with a higher price tag. Meanwhile, large-scale diamond producers often sell to selected groups of customers who meet certain criteria, and who, in turn, may buy from multiple producers, without protecting provenance, therefore ultimately anonymising the origin when the jeweller sources their stone.
Second, in their present form these models are not scalable to drive transformation across their respective minerals sectors. There are companies working towards traceability solutions, often technological in nature, that could scale. Fair Trade Jewellery Co., that is purchasing gold from IMPACT's Just Gold project, collaborates with its sister company Consensas to trace the gold from export to consumer. Gübelin Gem Lab's Emerald Paternity Test; Alliance for Responsible Mining and RESOLVE's CRAFT Code; and various block chain solutions, are all seeking to increase traceability at scale, changing what we previously thought possible.
It is worth remembering, however, that block chain as a tool for traceability is only as useful as the checks on the information that is put into it. Using blockchain without corresponding due diligence on the operational practices and impacts at source will lead to a traceability IT exercise providing little information that can be used to assess or manage risk as the basis for informing a sourcing strategy . It is paramount that the information input into a block chain be subject to scrutiny against a proper risk management framework.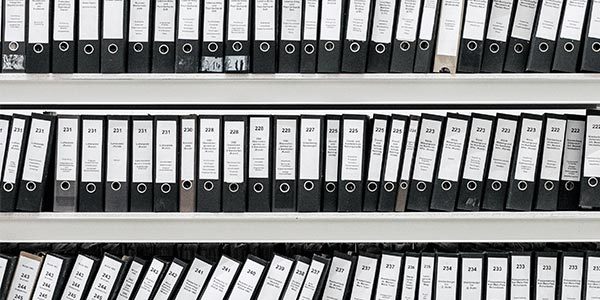 Traceability reinforces transparency, but it is not a one-stop solution. It must be used as part of a proper risk management system. For example, a company may use a traceability system to determine if the minerals it sources originate in a country where certain child labour risks are particularly high. It still needs to source minerals from that country, so what next? How can it manage the risk? What kind of checks can it do on other suppliers from the country in question? Only through clear due diligence processes and procedures tied to the traceability system can the company answer these questions, mitigate risks and justify its decision to source.

So, where can you start?
Set your own clear policies and procedures. Regardless of what you source and where you source it from, you need to get your own house in order before initiating traceability solutions in your supply chain.
Perform Know-Your-Customer (KYC) on your suppliers. This can be an uncomfortable process, especially for when relationships with suppliers are rooted in long-established, trust-based business and personal relationships, but it is essential.
Communicate to your suppliers the incentives for and opportunities linked to participating in your due diligence efforts, especially in an international environment with growing demand for transparency and high competition for traceable materials. Ensure they know they are an important supplier, and that you therefore want to work closely to reinforce that relationship.
Work with your supplier to determine the origin of the materials they supply.
Once the origin is identified, perform a systematic risk assessment that can guide you towards a proper risk management process.
One you are better informed, think about how you can use this information to help your suppliers build better risk management systems or drive better sustainability outcomes. If progress looks unlikely, start looking for new suppliers!
We will explore how you can build capacity to perform this process in the next blog in the series.
You may look at this process and ask: "how important is it to use traceable materials in my products?"
If a jeweller's materials are not traceable, s/he cannot know the conditions of its production, transformation, and trade, and so cannot know with certainty it is not contributing to human rights, sustainability, and integrity issues.
Competition for traceable materials is high. Though traceable materials are elusive, it is important for jewellery companies to factor them into their business case. In doing so, jewellers drive demand for suppliers to do the same or face loss of business. This is where a jeweller that demonstrates a desire (at least) or requirement (at best) for traceability and/or provides preferred supplier status to those that are either able to prove provenance and demonstrate how they manage risks can drive the business case for traceability. It may be a slow process to begin with, but in time will deliver positive impacts for you as a jeweller, and for your sector, as well as society at large.
Recommended reading:
OECD Due Diligence Guidance for Responsible Business Conduct
OECD Due Diligence Guidance for Responsible Supply Chains of Minerals from Conflict-Affected and High-Risk Areas
UN Global Compact: A Guide to Traceability: A Practical Approach to Advance Sustainability in Global Supply Chains
Follow The Money: A Handbook for Identifying Illicit Financial Flows Linked to Artisanal and Small-scale Gold Mining
Assessing and Enhancing the Contribution of Small and Medium-Scale Enterprises to Due Diligence for Responsible Mineral Supply Chains
Responsible Jewellery Council: Responsible Sourcing of Coloured Gemstones
---
The 'Better Business in the Jewellery Sector' blog series is written by jewellery, due diligence, and responsible sourcing experts from Levin Sources and edited by Dr. Yolande Kyngdon-McKay and Jack Cooper. Estelle Levin-Nally provides editorial oversight, analysis and additional contributions.