As part of our ongoing support of Fair Luxury's campaign for a more responsible and sustainable jewellery industry, we asked co-founder and Levin Sources Operations Manager Jane Barnett to tell us about two incredible pieces of bespoke, ethical jewellery she had made in 2018.
You only get to turn 50 once. To celebrate the milestone, I wanted to commission special pieces of jewellery, meaning and memories of which would accompany me for years to come. From the stones sourced by Nineteen48 in Sri-Lanka-based mines, to the design and creation by Amanda Li Hope, I was involved in every step of the process. The result: a pair of handmade orange sapphire earrings and an aquamarine and sapphire pendant I will treasure forever.
Picking the stones
The first step was to choose the stones. Having previously created a multicolour sapphire and Fairtrade gold ring, I wanted to keep exploring the wealth of colours the stone offers.
I decided to work again with Stuart Pool of Nineteen48, a long-time friend and one of my Fair Luxury co-founders. Sourcing mainly from Sri Lanka, Tanzania, and Australia, Nineteen48 sells ethical, colour gemstones that are fully traceable and fairly-traded, a rarity in the sector.
For the earrings, I settled on orange sapphires from a mine I had visited at New Year's in 2016.
Having been there, I knew everything about how the workers are treated and the mine'senvironmental commitment. The miners and lapidarists are very experienced and have strong ties with the company. I also appreciate that Nineteen48 donates at least 25% of its profits to charitable and educational projects, mainly for under-privileged children in Sri Lanka.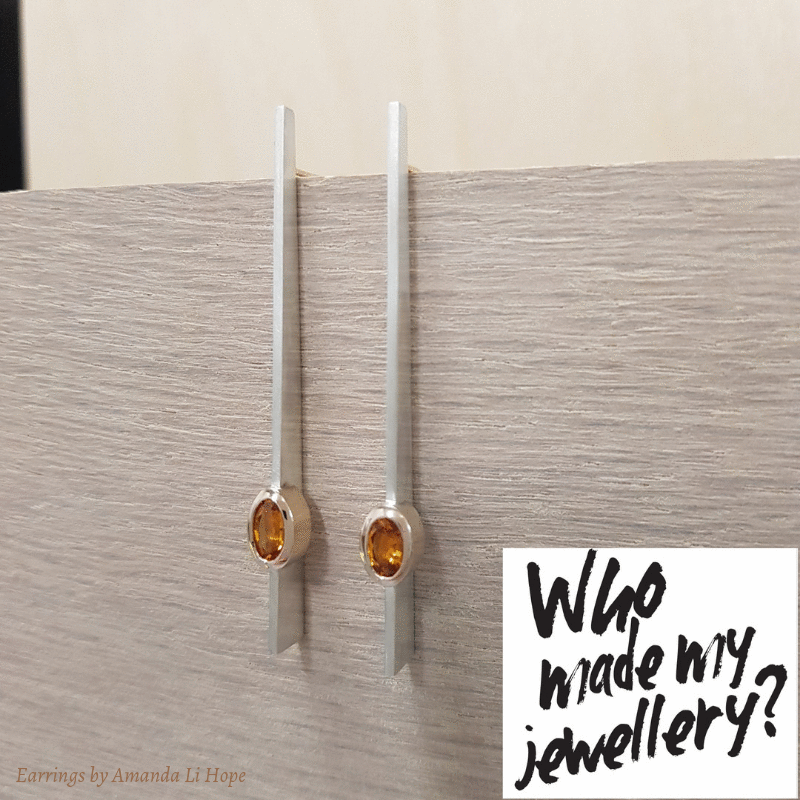 For the pendant, I picked small sapphires and a stone cut from a 5500-carat aquamarine, also from Nineteen48. The size of the rough stone was arresting, and I fell in love with its purity and clear colour.
Deciding on the design
To design and create the pieces, I worked closely with another friend and Fair Luxury co-founder, Amanda Li Hope. She trained as an architect and is a pioneer in the world of ethical jewellery, as she was one of the first Fairtrade and Fairmined Gold licensees when they launched their certifications schemes back in 2011.
I really like Art Deco architecture and interior design, so we decided to create jewellery with strong, clean shapes. I completely trusted her to set the stones in a way that would complement them.
In addition to Art Deco, Amanda drew inspiration from her signature Cartesian collection for the drop earrings. My parents, who gifted them to me, were even able to visit her Hatton Garden workshop and see her hand-alloy the metals to find the perfect hue to match the orange sapphires.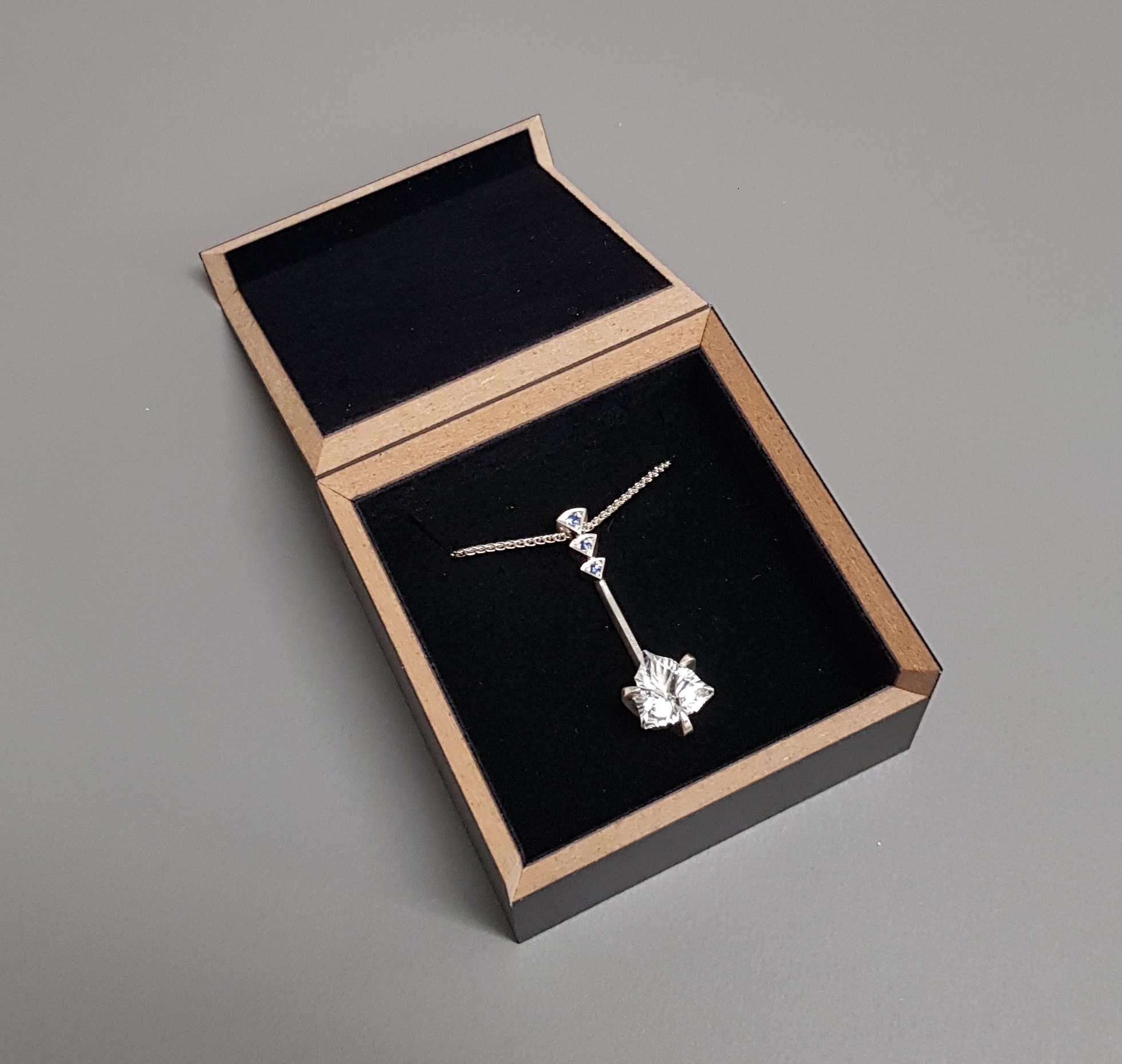 For the pendant, Amanda used a large aquamarine stone, cut to an elegant scallop-edged triangle. I love how the rougher edges are complemented by the untreated blue sapphires in the inverted stepped triangles.
Treasures for years to come
Wearing items whose exact provenance and make is known to me is an incredible feeling. In addition to being gifted to me by people who are dear to me, the earrings and pendant were created with friends, which makes them even more special and meaningful.
This was the second time I had the chance to oversee the jewellery-making process from end to end and I felt as grateful, awed, and enthused as I did the first time. I'm already dreaming about my next one…