As part of its commitment to responsible small-scale mining, the German Federal Institute for Geosciences and Natural Resources (BGR) commissioned Levin Sources to conduct a market study on the demand for responsible gold from Artisanal and Small-scale Mining (ASM) in the German gold industry.
The market study examined how current and potential demand is structured through background research, an online survey and interviews with companies in the German and wider European downstream gold sectors, and what the obstacles and motivating factors are for an increased supply of gold from responsible ASM.
The study is available as a German-language publication now. The key findings from this landmark study have been summarised in English below.
Context
Gold comes from three different sources: recycling, industrial mining and ASM. Historically, recycling has been the most common source for precious metal refineries in Germany. Recycled gold forms one third of the global gold supply. 90% of this material comes from the jewellery industry and 10% from the industrial sector.
The remaining two thirds of global gold supply hence come from mining, also known as 'primary' production. 80% of primary gold production is by industrial or large-scale mining operations, meaning mining with modern technologies, large machinery and a high degree of mechanisation. Industrial mining comes with opportunities and risks. While it often provides employment and services locally, and the mining companies can contribute significantly to a state's tax income, the social and environmental impacts can be very negative if not managed properly.
Around 20% of primary gold production comes from artisanal and small-scale mining. In terms of employment creation, the ASM sector is much more important than industrial mining, with around 90% of all workers in gold mining working in ASM. This corresponds to around 20 million miners. ASM means formal and informal operations with simple extraction and processing methods, as defined by the OECD. As it often occurs in poverty affected countries and regions, ASM can be an important factor for development and poverty reduction. Often occurring informally, there are widespread problems of weak worker protection and lack of regulation of environmental, human rights and health impacts.
In recent years, there has been a strong movement towards responsible and certified ASM, to manage negative impacts and promote positive outcomes, and to motivate downstream companies to source from responsible ASM organisations. The two most widespread and well-known certifications are Fairtrade Gold and Fairmined Gold (created by the Alliance for Responsible Mining), standards for ASM operators that ensure environmentally and socially responsible production.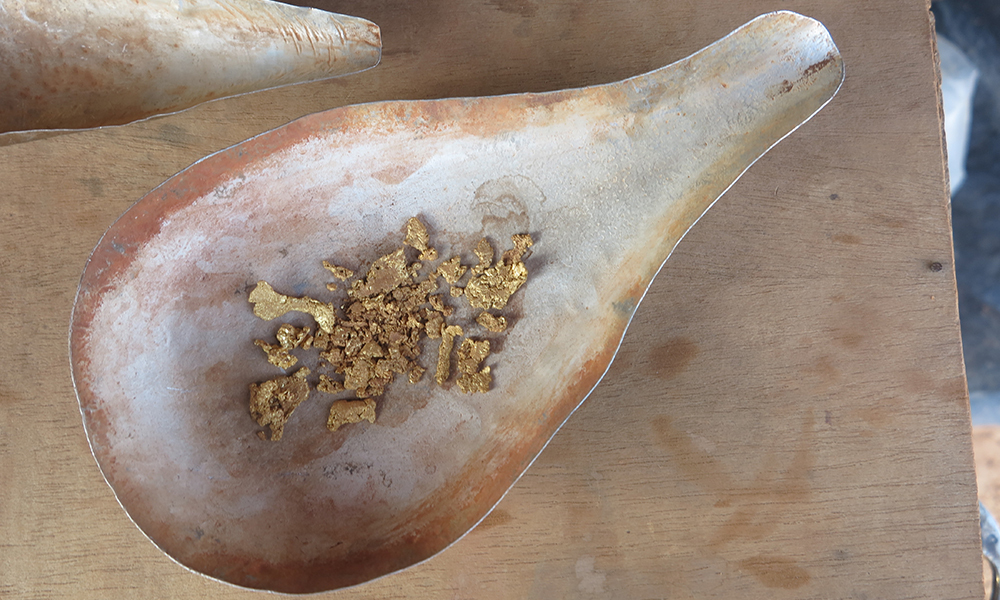 Fairtrade and Fairmined certified gold are sold with a price premium aimed at supporting the development of ASM operators. German companies that use the gold in their products mostly pass the premium onto the end consumers, with a typical price increase of 10-20% per product. The market study commissioned by BGR shows, however, that companies are open to distribute the premium between different actors along the supply chain, and potentially consider its payment as corporate social responsibility.
Jewellery Sector Focus
The jewellery sector is the most important user of gold internationally. The market study focused on that sector as it is the one most frequently buying responsible ASM gold. Larger jewellery companies in Germany typically buy gold from refineries and recycle some of their scrap material in those refineries. The German goldsmiths that currently source gold from responsible ASM are usually smaller enterprises. There are 15 Fairtrade Gold-licensed companies and 4 Fairmined licensees in Germany. Most of those goldsmiths work with multiple suppliers to ensure constant supply. Some of this supply includes recycled material or gold from German rivers.
Fairtrade and Fairmined gold is bought by certified refineries that sell it on to certified traders, producers of semi-finished products or directly to the goldsmiths. Of the 567kg of Fairmined gold sold worldwide since 2015, only 2kg was sold in Germany, thereof 1.3kg so-called Fairmined Ecological Gold, a specific category of Fairmined. German licensed Fairtrade and Fairmined goldsmiths usually buy their gold from the German trader TRAID GOLD or from European traders and refiners.
The Study
The market study asked three questions in relation to the German gold sector:
What is the current and potential demand for gold from responsible ASM?
What obstacles prevent companies from sourcing gold from ASM?
What are the motivating factors for sourcing from ASM?
Supply and Demand for Responsible Gold
In Germany there is a strong and growing emphasis on responsible and transparent supply chains. Companies in the mineral sector, including gold refineries, work towards that through certifications, such as Responsible Jewellery Council, Responsible Minerals Assurance Process and London Bullion Market Association. The specific demand for responsible gold from ASM is small in larger jewellery or investment organisations. The estimated market is not big enough to motivate refiners to explore the possibility of offering such gold. However, the Fairtrade and Fairmined-licensed goldsmiths that were interviewed for this study reported significant and growing demand for their products, particularly for wedding bands and engagement rings. These goldsmiths also sell to customers internationally, and German consumers buy jewellery products from licensed goldsmiths in other countries.
In the industrial and investment sectors, ASM is a niche topic. Gold bars produced from Fairtrade gold are available in Germany but are produced by Swiss or British refiners. The question for investment products is what happens to the premium if the investment products are sold on. TRAID GOLD, for example, takes Fairtrade bars back, including the premium minus 5%, but has the idea that there will be a second market in the long-term.
Another key finding from the market study is that the decision of participating companies to source responsible ASM material was not driven by an existing demand from end consumers but based on the company's own moral and ethical considerations. Demand was therefore driven by the goldsmiths themselves and by the media, rather than through the customer demand. Demand has since grown, mainly through sensitisation and the availability of the Fairtrade or Fairmined option.
Obstacles for Sourcing from Responsible ASM
One of the more obvious obstacles for refineries is the low or lack of demand from corporate customers, and, if one looks further down the supply chain, the lack of demand from end consumers. Another obstacle for refiners is that they currently have no need to buy primary gold, as recycling material covers what they need. Indeed, some machines that the refiners use are currently designed for the processing of recycled materials, presenting a potential barrier to transitioning to primary gold. Other barriers are the increased workload and high operational costs associated with buying certified ASM gold and the potential need to develop separate product or material lines, as there is a certain bureaucratic effort behind the licensing. Those costs cannot usually be passed on to the customers, as the price premium is already added to the product price. The price premium can be an obstacle in itself for the industrial and investment sectors but is less of a problem for the jewellery sector, as jewellery products have an emotional value that can justify a higher price for a fairer product.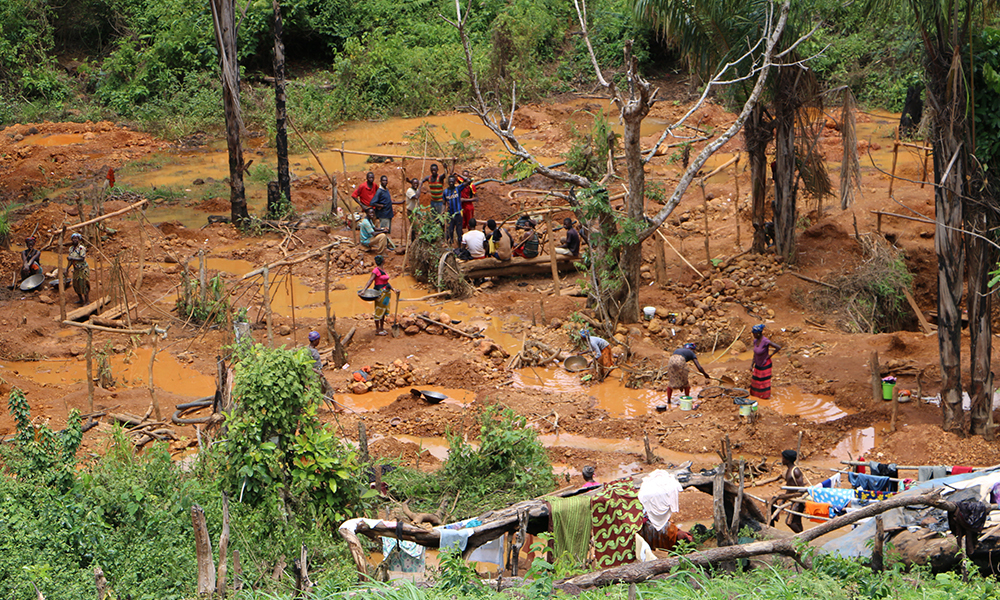 According to the market study, the most significant barrier to a wider dissemination of responsible ASM gold in Germany is the insufficient or insecure supply of such material. Refiners' machines are, in some cases, designed to handle large volumes of materials, and are therefore too big to process small quantities separately. The costs are high for transporting and refining small quantities only. The goldsmiths interviewed buy from many sources and keep a stock of gold in order to avoid production bottlenecks. Exclusive contracts between some large downstream companies and ASM organisations do not help to solve this supply issue. One of the reasons for the low supply is the lack of consistency in certified mines, with some losing their certification after a few years. It means that there is no certainty of supply, and downstream companies constantly need to establish new business relationships. From a supply side, the lack or limited supply of semi-finished products made from certified ASM gold can also be an obstacle for jewellery producers that do not make those products themselves.

Another obstacle mentioned by some organisations was the low level of support from Fairtrade and the Alliance for Responsible Mining. For Fairtrade Germany, for example, gold seems not to be one of the priority products, which affects how much they promote its uptake in the German gold industry. Fairmined documents are only available in English which can be a deterring factor for German companies that are typically more locally and traditionally oriented.
Motivating Factors for Sourcing from ASM
The study reveals different motivating factors that could encourage more companies in Germany to source from responsible ASM gold. One of those factors, in particular for refineries, is increased and more stable supply through certified ASM organisations in countries with easy export conditions. For goldsmiths and jewellery companies, greater availability of semi-finished production made from certified gold could lead to a stronger uptake. A German gold refinery offering responsible ASM gold might motivate certain jewellery producers. If the mass balance approach was more accepted by corporate customers and end consumers, that might make the decision for refiners to enter this field easier. Mass balance means that the certified ASM material can be mixed with other material. As in all consumer goods sectors, pressure from customers is an important part of creating incentives for companies to invest in more responsible business practices. To this end, more information about ASM and sensitisation as to its unique benefits for sustainable development and poverty reduction are important.
Recommendations
Specific recommendations resulting from the market study include:
While attempting to prove the 'end consumer demand first' is not the right approach, sensitisation work makes sense, both among end consumers and in the mid- and downstream gold industry.
Pilot projects in the investment sector can create attention for the topic and incentives for more companies to get involved. Such pilots could be a commemorative coin or a gold bar made from responsible ASM gold, like the coinThe King's Choice by Norwegian company Samlerhuset or the Fairtrade gold bars sold in several Swiss cantonal banks.
Take lessons from Swiss and UK success stories when looking into possible company and government actions.
When bringing new refiners on board, the first thing to evaluate is which ones can refine ASM gold from a technical standpoint- and which can refine small quantities.
Jewellery companies and refiners could be offered training in certification and all aspects related to sourcing ASM gold. Translation of relevant materials into German and the provision of guidelines and checklists for SMEs are other support services that would motivate companies to move into ASM sourcing.
To tackle supply issues, public sector actors can work together with refiners, downstream companies, Fairtrade and the Alliance for Responsible Mining to invest in development and capacity building of potential certified ASM organisations.
The market study has shown that despite multiple obstacles and slow progress in terms of sourcing from responsible ASM, there is a lot of potential in the German gold industry to increase uptake of such material. This can be facilitated by a collaboration between public and private sector, working on supply as well as demand factors.
---
The full study, Der Goldsektor in Deutschland: Marktstudie für verantwortungsvolles Gold aus dem Kleinbergbau, is available now.

Header image by Magnus Arrevad/Levin Sources©