Of the many barriers to sourcing artisanal and small-scale mining (ASM) gold from the DRC, negative assumptions about how the gold is extracted, associated risks, and how responsible mid-and downstream actors can tackle them, rank high. USAID's Zahabu Safi (Clean Gold) Project (the Project) wanted to challenge them and give a more realistic picture of how supply chains work in the DRC.
The Project conducted 100+ factfinding discussions with jewelers, refiners, and others active in the sector during ongoing market research to better understand their barriers and requirements. Through this engagement, we have identified key areas where misconception is common. We grouped them into 14 assumptions – using similar language in which they were presented to us.
Wouldn't sourcing ASM gold from the DRC put children at risk?
Consumers aren't interested in ASM gold
Doesn't ASM gold cost too much?
Isn't recycled gold better than ASM gold because it is more affordable, accessible, and environmentally friendly?
Wouldn't refiners that source from the DRC be irresponsible?
Wouldn't buying DRC gold fuel conflict and terrorism?
Won't due diligence on ASM gold be a cost to my business, confusing, and time-consuming?
Doesn't mining ASM gold require mercury, which destroys biodiversity and environment and kills miners
Doesn't ASM gold depend on forced labor?
Isn't using ASM gold incompatible with selling environmentally conscious jewelry?
Isn't sexual violence and gender discrimination rife on ASM sites?
Isn't working in ASM deadly, with no regard for health and safety?
Isn't the only way to source responsibly buying certified gold?
Don't EU and US legislation make it risky and complicated to buy gold from the DRC?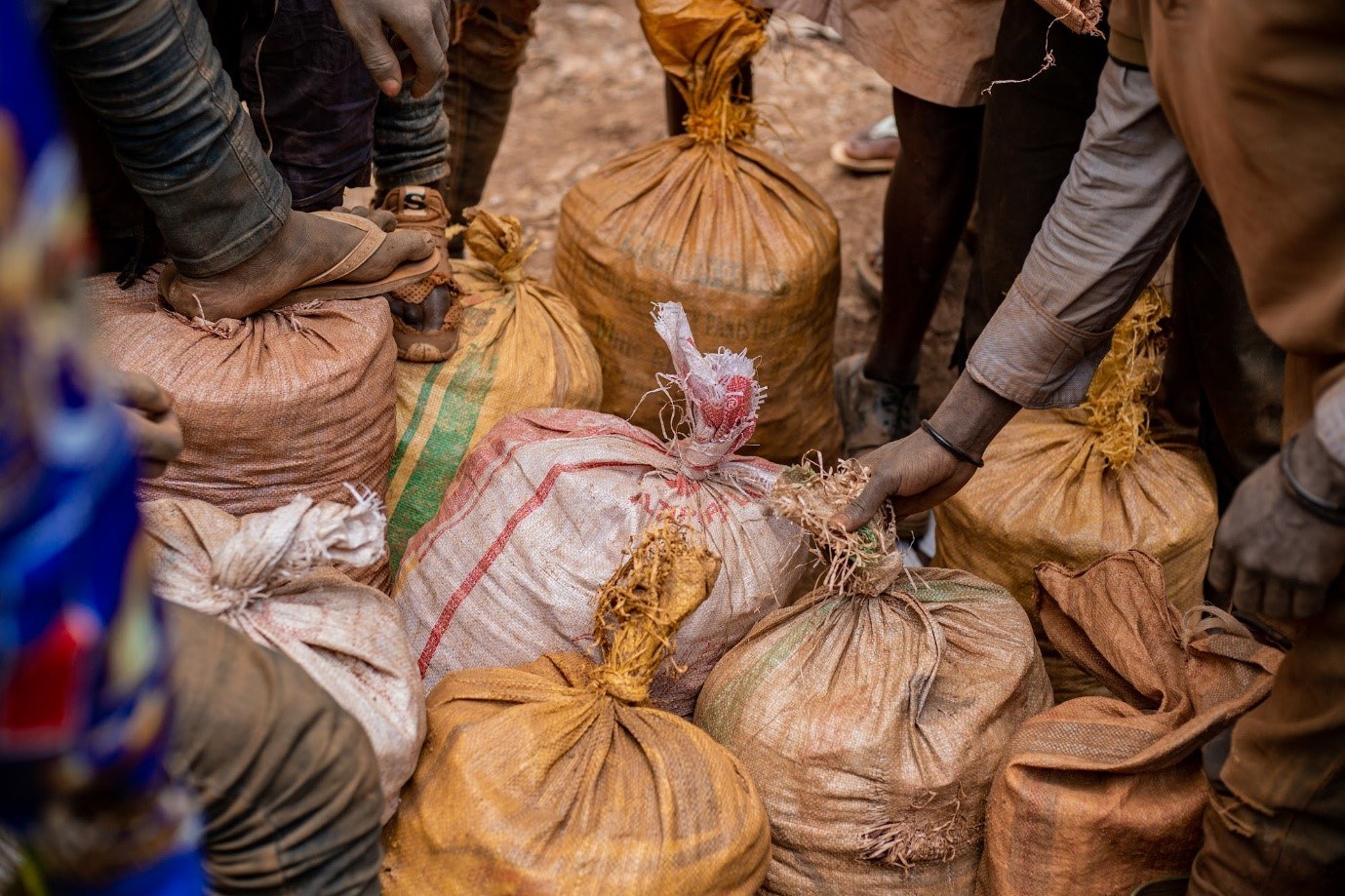 While some of these assumptions were born from misconceptions attached to sourcing ASM gold from the DRC, many are based on the reality of extracting gold there: a frontier market which has suffered from decades of ethnic conflict, as well as weak government and financial institutions. Consequently, large volumes of artisanal gold do continue to leave the DRC illicitly, which has resulted in a large stigma for Congolese artisanal gold amongst responsible artisanal gold buyers and international financial institutions. But these areas are exactly where partners of the Project are already making progress.

The Risks and Rewards of sourcing ASM gold responsibly from the DRC
Like many mineral-rich countries, the DRC has had a turbulent history. As the country continues its journey to peace and security, it has the opportunity to harness its natural resources for the economic prosperity of the nation. Pioneering businesses at every stage of the gold supply chain have the chance to be part of this incredible journey.
The Project recognizes the risks of sourcing gold from the DRC. It is designed to help supply chain actors upstream identify and mitigate these risks. The concept of "responsible sourcing" does not suggest that a supply chain is risk-free, but rather it suggests that those risks are known, and actively managed on an ongoing basis. Therefore, we encourage and embrace a "continuous improvement" approach to supply chain risk management. Disengagement by responsible buyers only hurts the most vulnerable in the ASM supply chain, which are the miners and their communities, who already suffer from economic hardship and elevated personal risk.
The Project works with willing and committed ASM cooperatives, traders, and exporters upstream in the supply chain to help them address key supply chain risks, using the OECD Due Diligence Guidance for Responsible Sourcing of Minerals from Conflict Affected and High-Risk Areas as our baseline framework for risk mitigation. We are working hand in hand with Congolese businesses and the government to lay foundations for the uptake of responsible business practices in the ASM sector in eastern DRC. We are doing so by supporting cooperatives going through a formalization process and deepening understanding by potential responsible buyers of contributions by upstream actors to due diligence processes. In addition, the Project is working with refiners and jewelers to explore commercial linkages to the actors with whom they are partnering upstream. Ultimately, we are equipping all parties with the knowledge to build long-lasting trading relationships that will continue after the life of this project.
The DRC is a fragile country; there are risks associated with the mining and trading of gold. But when jewelers and refiners exclude ASM from their supply chain altogether, they allow these risks to perpetuate, stifling the advancement of ambitious local communities.
The road to clean gold will be a long one, and not without its challenges. It is up to us all to decide if we want to be part of the solution or perpetuate the status quo by doing nothing. We know where we stand and how we're going to get there, the question is whether you would like to join us?
Follow us on Twitter and sign up for the newsletter to see us tackle the assumptions and contact us with your own questions.