In a previous blog we explored what circularity is and the centrality of sustainable design to achieving circularity in any jewellery process. In the final instalment of this series, we provide guidance to jewellers on how to approach product circularity and operational circularity.
Companies can build circularity into both their products (e.g. recycling metals) and their operations (e.g. recycling water). Here are some ideas for introducing circularity into your jewellery business.
Product Circularity
Cycling materials requires new linkages all along the supply chain as part of the design, procurement, production, marketing, and postconsumer phases. We covered sustainable design in our last blog, so let's explore the other phases here.
When it comes to procuring metals, recycled is the circular choice (though mining companies are pursuing way of building circularity into their own processes). Besides 'recycling' in refineries and gold- and silversmithing, scrap precious metal can be found in dentistry and some dental supplies, photography equipment, electronic chips, LCD tv, old fine jewellery, plating treatments, and medical supplies.
Unlike many metals, precious metals – like gold, silver, platinum, palladium, rhodium, and jewellery-relevant base metals ad alloys like brass and copper – can be repeatedly melted without compromising the quality of the melted metal. According to research by Benn Harvey-Walker, the production of recycled metal emits up to 99% less carbon than for mined silver, gold, and platinum. One would also expect significant improvements in water efficiency and reduction in pollution through using recycled metals.
However, sourcing recycled materials carries other risks, notably in responsible business conduct. We would precaution jewellers relying on recycled metal as the basis for any 'ethical', 'sustainable', 'responsible' claim to do due diligence on their recycled metals when sourcing from a third party.
The absence of a standard that supports the sourcing of responsible recycled metals makes it hard for jewelers to find suppliers that provide 100% recycled metals components/ casting. Side by side to the lack of certification there isn't any standard tracking system used by the industry that can guarantee that these materials were sourced in an ethical and responsible way, though there are a suite of blockchain initiatives seeking to dominate in this regard.
Circularity has been an aspect of goldsmithing since before 4000 B.C. when early humans in several different regions around the world discovered that metals could be melted and cast to shape in molds. This was one of the major strides towards civilisation, unlocking the potential for crafting more elaborate objects of almost any shape and with several advantages over earlier techniques.
Since the early ages of goldsmithing and casting it was common to melt down leftovers or unwanted pieces and re-cast them into new jewellery items. Today, recasting happens daily worldwide but is largely limited to each casting facility melting their own scrap. This process occurs as a result of each casting facility creating their own mix of 585 yellow gold, such that the rest of the ligure is a different mix between one casting facility to the other. This explains why casters do not accept any scrap from other sources unless it is pure gold. Treating precious metals with respect and saving every molecule of metal has been standard practice for centuries, both saving money and having a more positive impact on the environment.
Marketing and consumer education
Maximum benefits are achieved for the jeweller when s/he designs jewellery for circularity from the very beginning and ensures a transparent flow of materials and information between the actors along the supply chain. Sharing the story of how your jewellery is circular and thus more 'earth-friendly' can play a big role in deepening a jeweller's relationship with millennial and aspirational consumers that are looking for businesses that are honest and responsible.
Educating consumers about how to maintain and care for their jewellery prolongs the life of the item, and avoids unnecessary use of materials.
Post-consumer: repair and remodelling of jewellery items.
For many years, goldsmiths offered repair services for their consumers since jewellery items were delicate products that could be damaged especially when used for many years. Repairing is exacting work that requires delicate goldsmithing skills. In a circular economy, consumers would have easy access to jewellers offering repairs for their own products as well as those of others. This could add an economic benefit, in addition to the sustainable added value of extending the life span of these products.
Old jewellery which consumers don't want to repair to their original form can be upcycled or transformed into a new product using some elements from the old item, just by combining and structuring it differently. For example, a pair of earrings could be sawn to become part of a ring or a pendant since many jewelry motifs are designed as part of a collection, and with small adjustments could be a different jewel.
In mid May 2019, Swarovski announced that they will collaborate with Central Saint Martin's in London, one of the most well-respected design schools in the world. Setting a challenge for a sustainability project, CSM students will create designs that upcycle Swarovski crystals, embracing sustainable or environmentally-friendly materials, zero-waste design, and concepts that have a positive social impact and that address real business challenges.
Blockchain really comes into its own for cycling materials like diamonds because of what it offers in terms of trust and story-telling. If the item's blockchain information is shared with the pawnshop or another jeweller, at the end of use of the product, it makes it easier for the pawnshop to accept the product as they have confidence that the item has not been stolen. The story of the item and its component metals and gems can be captured in blockchain offering brands the possibility of building intergenerational (hi)stories for inherited items, potentially increasing its emotional value and likelihood of continued use. See Tracr and Everledger to learn more about what they're doing for diamond blockchains.
Circularity in Operations
All businesses can introduce circularity throughout their operations, especially if they use natural resource-based products. Some things jewellers can do include:
Minimise and use sustainable packaging made from recycled or upcycled material.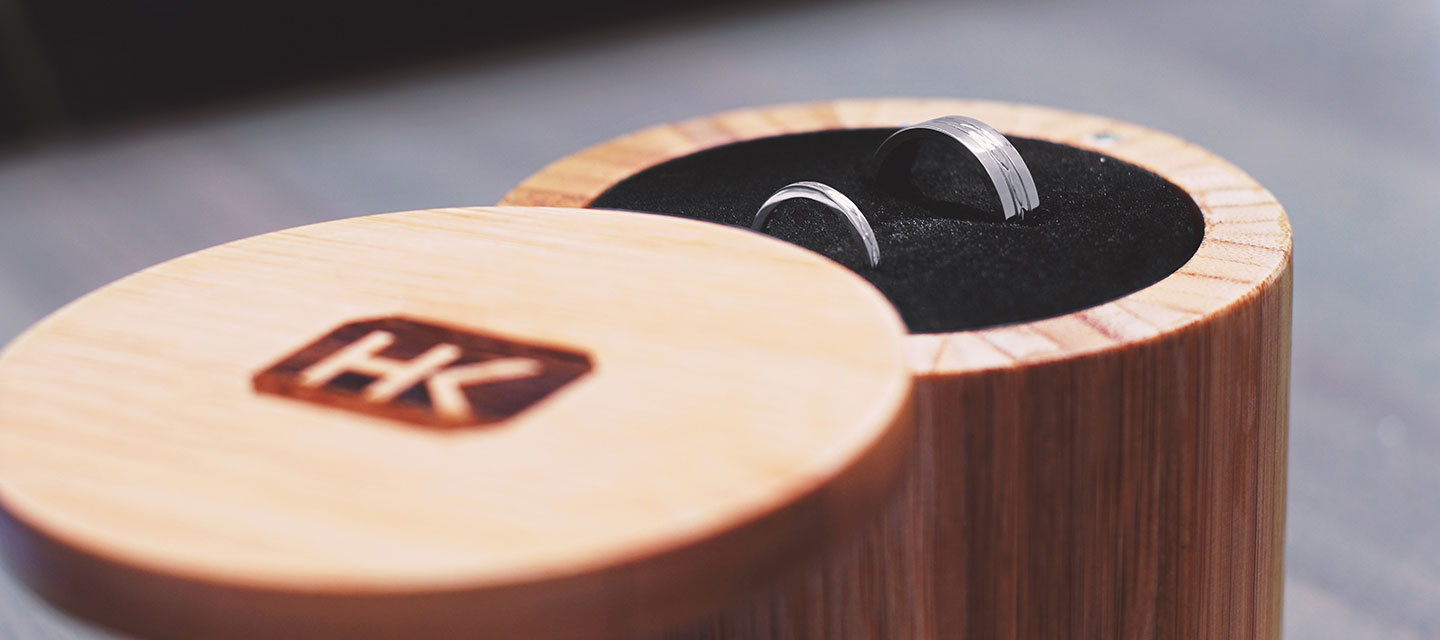 Monitor and minimise water use. As far as possible re-use water.
Monitor and minimise the use of paper and forest products.
Monitor and minimise the use and wastage of chemicals and materials used in the product lifecycle (from design to shop door)
Buy tools and instruments that are built to last and mend and repair them. Where possible, lease.
Stock stationery cupboards with products made with recycled paper and plastics, and upgraded materials like rubber. Use pencils instead of disposable pens!
Avoid disposability in the kitchen (use beeswax wraps, not clingfilm; use washable cups and cutlery) and at the desk (use pencils, not pens).
Avoid disposability at the workbench

use biodegradable polishing soaps and different supporting tools and materials
vacuum-clean the area in your studio/ factory where jewellery is produced with different vacuum bags so you could also save the gold/ silver flacks and particles to recycle them and not poisoning landfill sites with metals.
Reuse any ziplock bags used during production processes, to minimize plastic waste.
Do not empty the acid used in the studio/ factory after soldering into the drain; rather, collect this waste in a designated container that can be emptied safely by a chemical storage company.
Replace the regular acids with citric acid and vinegar.
Work with cadmium-free solders and fluoride-free flux.
Work with lead-free enamel.
Use molds for casting which are made out of natural rubber.
Conclusion
In sum, there are 5 main things a designer maker must build into his/her business model to make his/her jewellery more circular:
Build circularity into your designs.
Use responsible recycled metals.
Save and separate leftovers and unwanted pieces of jewellery to be cast again.
Educate your consumers on how to take better care of their jewellery on a daily basis.
Offer your consumers repair services and the option to remanufacture old jewelry items into new products
Big changes come about with small acts. We can make our industry more sustainable, each time we make one more item circular. If you want to talk through how to build circularity into your products, feel free to get in touch!