Four key insights from this knowledge-sharing event including the latest coloured gemstone jewellery trends, the challenges and success of value addition, and the status of efforts to improve gender equality and environmental management in the sector.

About the Event
When: 10-12 July 2019
Where: Nairobi, Kenya
The forum brought together 60 leaders from academia, gemstone mining, gemmology, geology, governments, NGOs and universities from East and Southern Africa, Australia, UK and USA to share knowledge and forge areas of collaboration.
Our Role
Levin Sources was invited to present our GIZ-supported project 'Gender Safeguards for the Kimberley Process' and propose avenues for incorporating a gender lens into research, policy and programming in the coloured gemstones sector. To promote greater consideration of the environmental impacts of coloured gemstone supply chains, we also shared our portfolio of environmental projects:
Artisanal and Small-Scale Mining in Protected Areas and Critical Ecosystems (ASM-PACE)
Frugal Rehabilitation Methodology (FRM)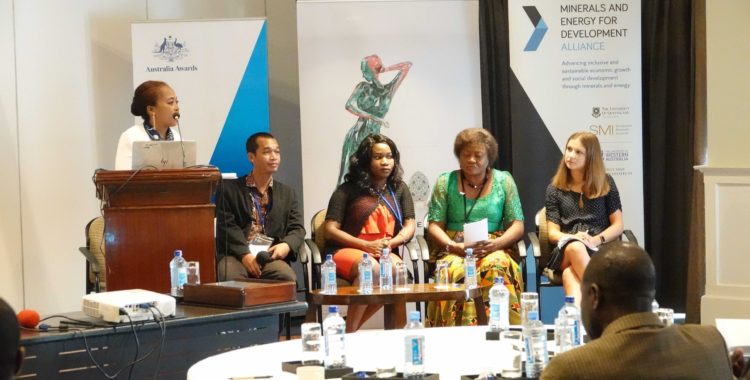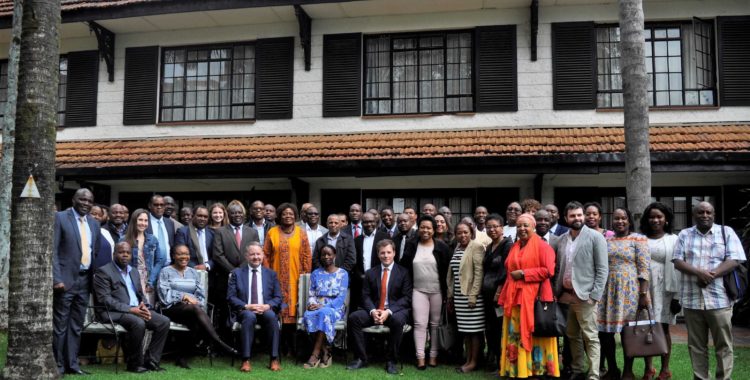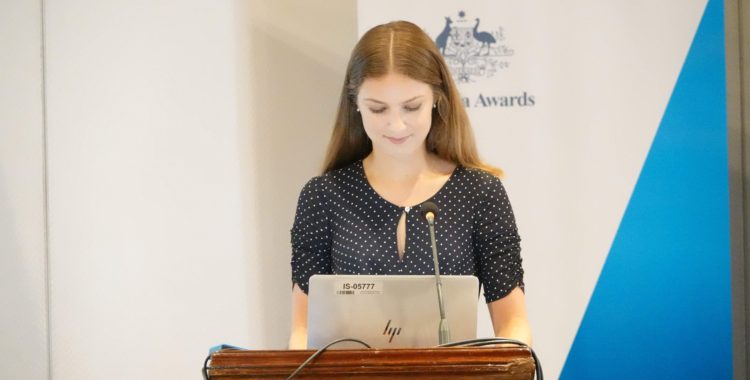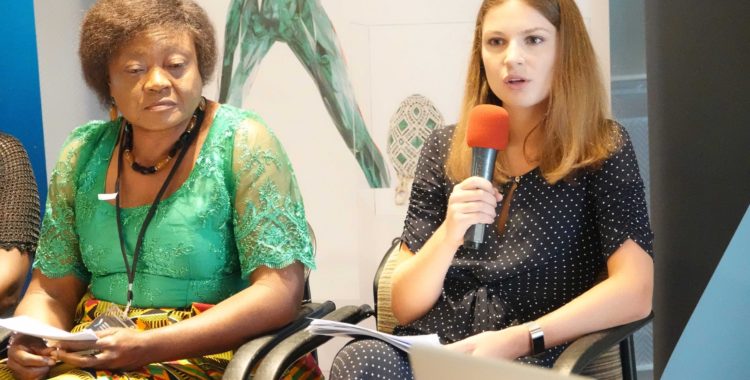 Key Takeaways
1. Getting value addition 'right' is challenging. Coloured gemstone producing countries like Madagascar, Tanzania and Zimbabwe, need sustained investment in training centres, favourable business environments and supportive government policies. Signs for optimism include:
Responsible jewellers are increasingly seeking out gemstones cut in East and Southern Africa, challenging downstream perceptions that certain countries 'can't cut their own gemstones'.
Gemmology centres are opening in new locations, enabling local communities to increase the value of their stones. Chloe visited Kenya's new Gemstone Value Addition Centre in Voi, which will provide valuation services, access to cutting equipment and act as a trading hub.
There are many examples of thriving local jewellery businesses selling to national and international markets. Purchasing jewellery produced locally helps retain a greater proportion of its value within gemstone mining countries.
2. Gender equality in coloured gemstone mining is advancing.
Women's mining associations in Cameroon and Zambia shared how they support women entering a traditionally male-dominated sector with activities ranging from financial literacy education to safeguarding women against sexual harassment at mine sites.
Several donor programmes are focused on training women in gemstone evaluation and jewellery making. In Malawi, Oxfam trains women to produce and sell jewellery using 'low-value' stones previously discarded by miners, enabling them to benefit from an additional source of income.
Many challenges remain, including how to foster support for gender equality among men in ASM communities.
3. Environmental impacts remain side-lined. Despite growing awareness of the global climate emergency, there has been limited research and action targeted at addressing the environmental harm generated by the coloured gemstone supply chain.
Levin Sources encourage stakeholders to draw on the Forest Smart Mining principles and Frugal Rehabilitation Method to improve environmental protections in the sector. Our suggestions for stakeholder groups include:
i. Downstream Companies
Apply FSM and environmental management principles in your due diligence frameworks.
Consider how you can influence your suppliers to adopt more environmentally sustainable business practices.
ii. LSM
Foster positive synergy with local ASM.
Acknowledge shared responsibility for environmental impacts of local ASM.
Collaborate with other local companies to manage the environmental impact of your operations.
iii. Civil Society
Support ASM to adopt FSM methods.
Raise awareness of environmental impacts along the mineral supply chain.
4. New jewellery trends are changing the game for coloured gemstones.
Semi-precious stones are rising in popularity and increasingly being used in engagement rings.
Generic, mass-produced pieces are losing appeal for consumers.
There is a growing consumer demand for stories of gemstone provenance:

Tracing the people and places that shaped the journey of the stone.
Telling genuine stories of positive social, environmental and economic impact.

Beauty and quality of gemstones still matter - 'An ugly stone with a beautiful story will be difficult to sell'.
Many small jewellers are looking to develop their responsible souring practices. Levin Sources has just launched the affordable Responsible Sourcing for Small Jewellers service to guide jewellers along their responsible sourcing journey, from whatever stage they're at.