This blog was originally published on the Alliance for Responsible Mining (ARM) blog on 27 March 2018. It is available in Spanish here.
Having spent more than 15 years in a large bilateral donor agency (until recently), I know a fair bit about how policy and programming priorities are decided. Don't get me wrong; in the right circumstances the potential to make a practical and sustained difference can be unparalleled. As recent progress towards ending female genital mutilation has shown, an effective combination of political weight, policy influence and funding mechanisms can achieve real change in the lives of poor and vulnerable people. But for each such success there are many social, economic, and environmental issues that either struggle to build the long-term momentum required to achieve real transformation or never even make it on the list of potential priorities.
Artisanal and Small-scale Mining (ASM) has often suffered from fluctuating donor interest. There are undoubtedly many agency-specific reasons for this, but others certainly relate to ASM's role in development; in particular the sheer complexity of the many challenges associated with it, uncertain legal and regulatory frameworks in many countries which fuel the impression that ASM is a largely illegal activity, and competition with other causes that make more attractive campaigning priorities for politicians and advocacy groups. I suspect there is also Large-scale Mining (LSM)-ASM tension at play. Because of the sheer size of operations, influence and perceived development potential, LSM generally finds it easier to attract the attention of policy makers. And the reality is that many politicians are only too delighted to share the top table with mining executives.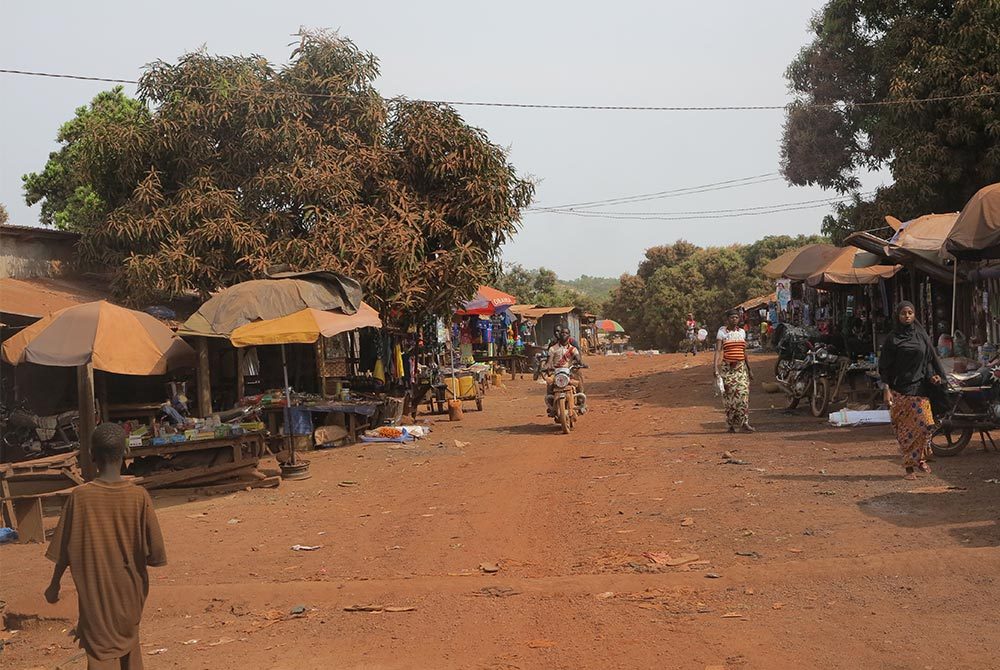 First of all, one could reasonably argue that I am being too pessimistic. ASM is currently experiencing a bit of a renaissance in donor interest. A lot of credit for this can be attributed to the many committed campaigners around the world – like the Alliance for Responsible Mining – who have not relented in their efforts to find new ways to influence policy makers and find new potential solutions for seemingly intractable problems. And secondly, there is a real opportunity to further explore and emphasise the important links between ASM and what I suspect will be enduring donor priorities for many years to come: revenue generation and jobs, combatting terrorism and international criminal networks, conflict and instability and migration.

A lot of exciting work is already going on in these areas. For example, together with the Global Initiative against Transnational Organized Crime, Levin Sources has developed the GIFF project to better understand the political economy and map potentially illicit financial flows associated with the ASM gold sector. This generates essential insights to better understand the involvement of criminal actors, as well as the incentives for miners and intermediaries to move towards or away from certain practices, including mercury use in processing ASM gold.
Recent media reports have highlighted the plight of African migrants risking their lives in artisanal mining operations in the Sahel en route to Europe. While policy makers in Europe are searching for new ways to tackle migratory pressures from Africa, a growing number of initiatives, such as the EU-funded ENACT project, are investigating the links between human trafficking and a range of related issues, including ASM.
Generating economic development and jobs, especially for young people, has also risen up the agenda, particularly for established bilateral donors. This is in part an effort to reduce migratory pressures, but also a renewed attempt to create the conditions for development assistance – which is increasingly unpopular with voters – to make itself obsolete over time. ASM already generates significant income earning opportunities, often in remote areas where there are few alternatives. Engaging potential funders in thinking about how ASM-related livelihoods could be made safer, more secure and sustainable, and contribute to vibrant and stable local economies is an important opportunity to showcase the economic development potential of the sector.
To engage effectively with these broader agendas, ASM practitioners will need to step outside their technical comfort zones. Continuous learning and open minds to new perspectives and possibilities are more important than ever before. There is a need for new alliances between organisations that thus far may have not recognised the potential alignment of their respective missions. And in some cases, it will be necessary to acknowledge that established pathways for ASM reforms might not always be feasible and that solutions may involve operating within informality, transience and uncertainty in the long-term.
I fully appreciate that, for many ASM observers and specialists, the links with wider economic, social and political realities are not new. This is simply a plea to step out of existing thematic and technical silos and to engage with the wider picture to help ensure that ASM is not side-lined as a narrow specialist theme that has limited bearing on the development challenges of our times.
---
Holger Grundel is Senior Manager, Good Governance at Levin Sources and previously held various positions at DFID, including Global Lead for Extractive Industries.