Levin Sources' Andrew Cooke and Dr. Fabiana Di Lorenzo have been appointed 'Registered Specialists' for the Aluminium Stewardship Initiative (ASI)'s certification program.
The ASI is a global, multi-stakeholder, non-profit standards setting and certification organisation.
As Registered Specialists, Andrew and Dr Di Lorenzo can be commissioned by Members (or Entities) of the ASI to support the development and/or implementation of the systems and processes required by the ASI Standards, and provide advice on the planning, execution, and/or follow-up activities for an ASI Certification Audit.
We are delighted to have Andrew and Fabiana join the ASI as a Registered Specialists, helping drive the Initiative's mission to maximise the contribution of aluminium to good governance and responsible business conduct.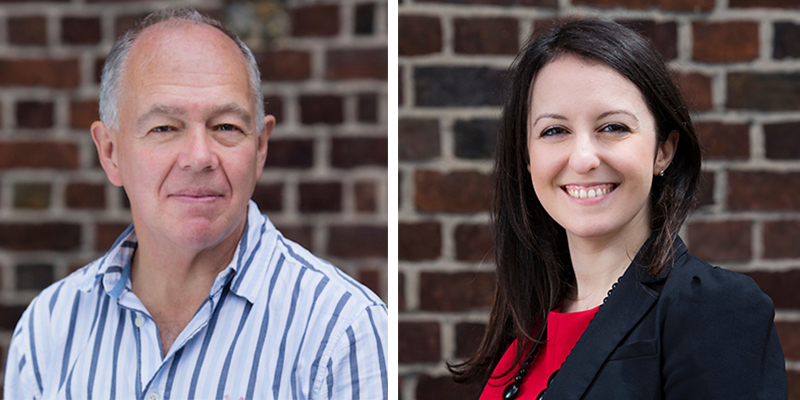 Andrew Cooke brings year of experience as an environmental scientist, lawyer and minerals-sector sustainability manager to the Initiative. Dr. Fabiana Di Lorenzo is an experienced supply chain due diligence, political risk, human and labour rights, and internal audit professional. She holds a PhD in Law on Human and Labour Rights and Business. Andrew and Fabiana have extensive experience working with corporates clients, governments, regional organisations, international & UN agencies, civil society and NGOs.
The ASI's objects are:
To define globally applicable standards for sustainability performance and material chain-of-custody for the aluminium value chain
To promote measurable and continual improvements in the key environmental, social and governance impacts of aluminium production, use and recycling
To develop a credible assurance and certification system that both mitigates the risks of non-conformity with ASI standards and minimises barriers to broad scale implementation
Aluminium production is set to increase with the mineral demands of green economy technologies, making it more important than ever to improve practices and define and implement effective certification programs.
To find out more, visit the Aluminium Stewardship Initiative.