With an estimated 100,000 to 300,000 people working in it, the artisanal and small-scale mining (ASM) sector in Mozambique is responsible for a significant portion of the country's mining output, especially for minerals like gold.
However, the miners who are the backbone of the ASM sector have been struggling to make the most out of the minerals and metals they extract. To address these challenges, in 2017, the Mozambique government developed a roadmap for the ASM sector, including working with cooperatives towards formalisation by addressing challenges beyond the legalisation process.
Formalisation also means implementing good mining practices (production, health and safety, environmental impact) and improving the economic sustainability of cooperatives to ensure their long-term prospects.
"Initially, we didn't know how to share benefits or to calculate profits or operational costs. Our focus was on the extraction and on sales," explained José Daniel Vilanculo, Vice secretary and Communication Officer of the Sonhos de Indudo cooperative (Inhambane) that extracts and processes clay. "Since working with the project, we've started to take all these criteria into account, subtracting from the profit the expenses that relate to brick making."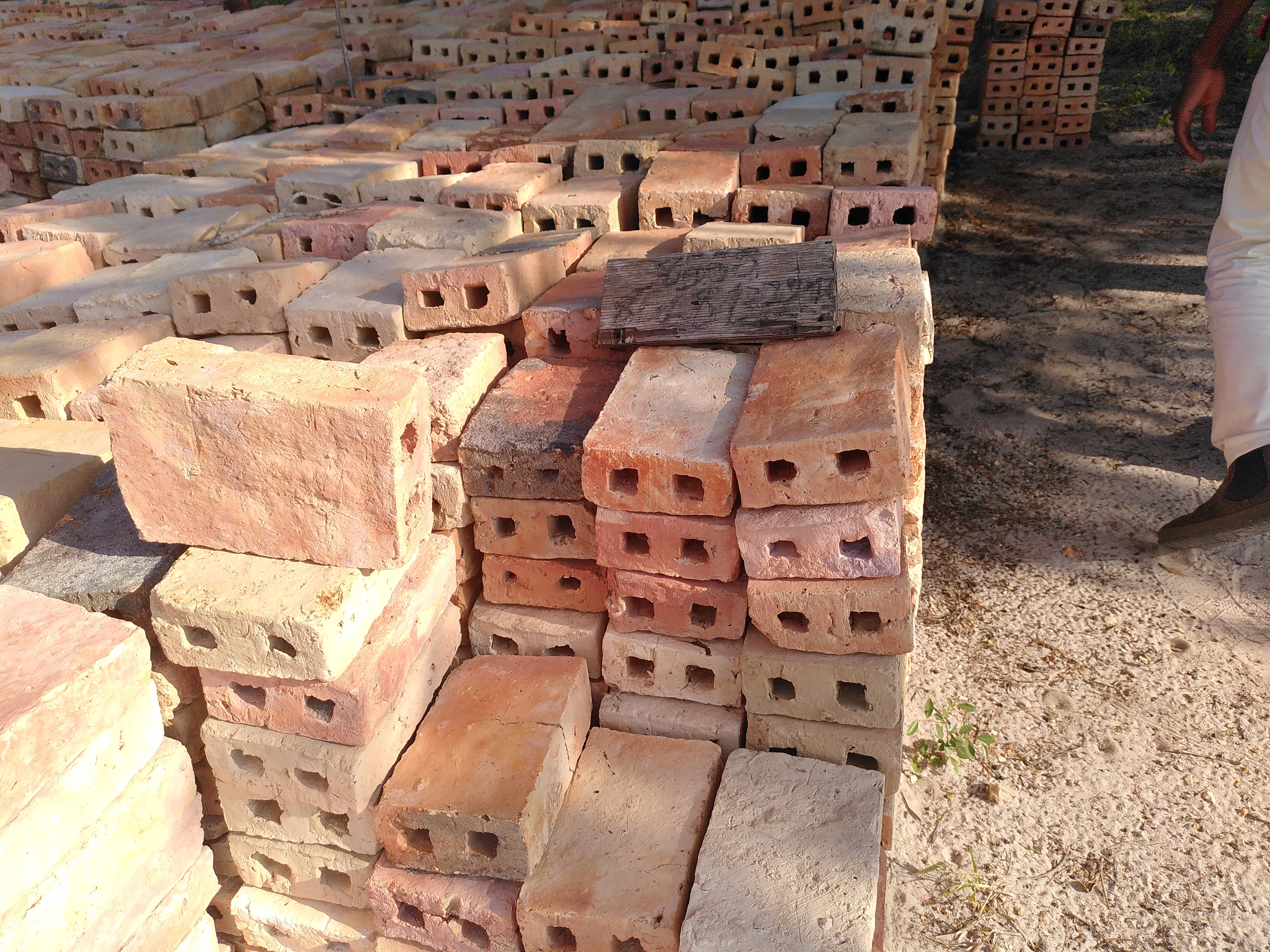 In 2021, as part of the World Bank-funded Mining And Gas Technical Assistance Project (MAGTAP) programme, a government project started to implement part of this roadmap, with a focus on formalising ASM pilot areas and developing a system for extension services. These are services or systems targeted at a designated group and/or economic sector to support its improvement across issues such as standards of living, production, methods and techniques, etc.
Education is another example of extension services beneficial to cooperatives, especially "the education around being part of a cooperative. Today, any member of Yapa can explain what a cooperative is, how it emerges, how it gets organized based on the statutes, rules. Thanks to the training, attitude around belonging to a cooperative evolved a lot. Every member now feels ownership," said Artur Brito, President of the Yapa Cooperative.
The project is implemented by a joint venture consisting of Levin Sources and the Alliance for Responsible Mining (ARM), in partnership with Genesis Lda.
Selected for their technical expertise in mining governance and in ASM formalisation across Africa, the project team is supporting formalisation and good practices at four cooperative sites and developing tools that can be used beyond the selected pilot areas. The project objectives are:
Support the formalisation process and implementation of good mining practices in three pilot areas through the adapted support of four ASM cooperatives
Assist with ongoing capacity building of government officials through their involvement in the implementation of extension services delivered by the project team
Develop recommendations for extension services systems following the project implementation
The project has been working with four cooperatives, including Sonhos de Indudo and Yapa, selected following government guidance and a good-practice assessment. Criteria included cooperative organisation and governance, production information and dynamics, health and safety and ASM legitimacy. The sites cover the following metals and minerals extracted in Mozambique:
In Tete: a gold cooperative/SME
In Zambezia: A cooperative mining gemstones including tourmaline, beryl, and industrial minerals like tantalite.
In Inhambane: Two cooperatives extracting clay which is then processed for construction materials and other purposes (like pottery and kitchen stoves).
Working with the cooperatives on ASM formalisation: a participatory approach
The project kicked off with sites and mining area assessments. Following multi-stakeholder discussions with the government, provincial services and cooperative members, the project team drafted action plans for each cooperative focused on the most critical issues to support the formalisation process. Crucially, the cooperatives were integral to the finalisation of each action plan.
This participatory approach has been key to the project's success to date. "I liked how project experts incorporated the reality of the miners in the field, teaching the cooperative members face to face during open discussions. If one of our members had some query, then he could directly speak to these people, and most of the topics were solved," Brito said.
Activities undertaken according to the plans include:
Organisational and governance support. This includes the revision of the cooperative statutes, ensuring all members are aware of and agree with their content, and better definition of the internal governance of the cooperative by clarifying its main structures and roles.
Legal and licensing support, including the official publication of cooperative documents and definition of the ASM-designated area for the approval of the Ministry. For instance, through its work with the project, the Sonhos de Indudo cooperative was able to "officially register by publishing its Statutes in the Official Bulletin of the Republic of Mozambique. We always wanted to do it as it was our Achilles heel," explains Vilanculo.
Creation and training of Health, Hygiene and Safety at work committees. Miners were trained on risk and hazard identification and mitigation measures.
Technical training and capacity building on improved mineral processing techniques and development of infrastructure at the mine sites.
Introduction to environmental impact assessment and management, and testing of alternatives to mercury use for gold extraction.
Market analysis and marketing plan for clay products with Vilanculo declaring that "thanks to the project, our work is known at national and international scale".
Throughout, the partners have been following an approach that gives miners maximum ownership of the process. For instance, in June 2022, partners ran a monitoring and evaluation (M&E) session at the cooperative in Zambezia during which miners shared their level of satisfaction and the activities they liked and didn't like.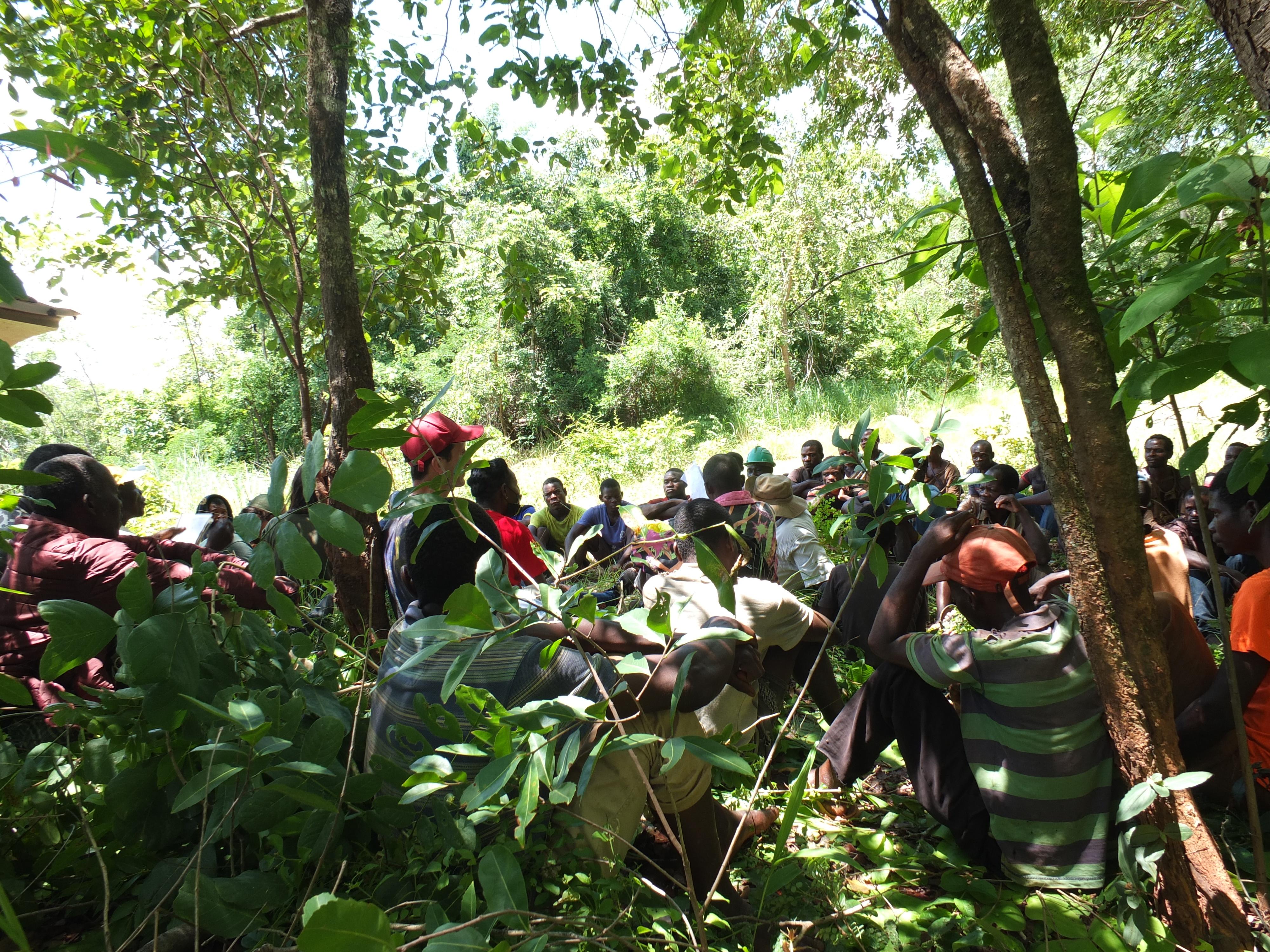 Overall, participants said they were happy with project interventions, the learning they gained from implementation techniques and how it improved the cooperative. "I appreciate the vision the project brought, including training, because they helped us approach our work from a technical rather than archaic point of view," Vilanculo explained.

The main challenge to date is the delay in the approval process for the ASM-designated area where miners are operating, which is a requirement for all artisanal miners to be able to extract minerals and metals.
Ongoing capacity building with government officials: setting the ground for the implementation of extension services
Government representatives have been involved since the first activities, including in the initial assessments, validating action plans for the cooperatives and supporting the implementation of the activities and services described above.
Members of the ASM department at the Ministry of Mines and Energy (MIREME) and representatives from the provincial mining services joined several technical missions. They took ownership for sharing learnings with the members of their teams through presentations on each activity implemented at the mine sites.
In addition, all the actions with the cooperatives are documented by the project team into "operation sheets", which are simple guides summarising the processes and methods to replicate similar activities in other mining areas.
In July 2022, the consortium organised a "train the trainers" for about 30 representatives from MIREME, across different functions and locations. The material covered included Occupational Health and Safety, gravimetric processing (to capture gold), equipment maintenance and soft blasting for gemstones extraction. The session targeted those government officials responsible for the support and development of the MAPE sector, who will oversee the delivery of extension services.
Towards project finalisation
The project has now entered its final phase, as it is wrapping up its activities in October 2022. The partners have completed the last workstream and have assessed, through discussions with the local stakeholders, the progress made at the cooperative sites.
The partners have also organised a workshop with the government in September to run them through recommendations for extension services systems beyond the life of the project. The workshop was supplemented by an end-of-project report which includes recommendations to consolidate learnings that can be implemented.

Rumo à formalização da MAPE em Moçambique
Com uma estimativa de 100.000 a 300.000 pessoas trabalhando no sector da mineração artesanal e de pequena escala (MAPE), em Moçambique a MAPE é responsável por uma parcela significativa da produção mineira do país, especialmente para minerais como o ouro.
No entanto, os mineradores que representam a espinha dorsal do sector da MAPE têm tido dificuldades em aproveitar ao máximo os minerais e metais que extraem. Para enfrentar esses desafios, em 2017, o governo de Moçambique desenvolveu um roteiro para o sector da MAPE, incluindo o trabalho com mineradores com o objectivo de "formalizar", abordando desafios além do processo de legalização.
A formalização também significa implementar boas práticas de mineração (produção, saúde e segurança, impacto ambiental) e melhorar a sustentabilidade econômica das cooperativas para garantir o desenvolvimento à longo prazo.
"Inicialmente, não sabíamos como dividir benefícios ou calcular lucros ou custos operacionais. O nosso foco era a extração e a venda", explica José Daniel Vilanculo, vice-secretário e chefe de comunicação da cooperativa Sonhos de Indudo (Inhambane) que extrai argila e fabrica tijolos. "Desde que trabalhamos com o projecto, começamos a levar em conta todos esses critérios, subtraindo do lucro as despesas relacionadas à fabricação de tijolos."
Em 2021, um projecto do governo financiado pelo Projecto de Assistência Técnica para Gas e Minas (MAGTAP) iniciou a implementação do roteiro para a formalização da MAPE em áreas piloto e com o objectivo de desenvolver sistemas de serviços de extensão. Estes são serviços ou sistemas direccionados a um determinado grupo e/ou sector econômico para apoiar na sua melhoria em questões como condições de vida, produção, métodos e técnicas mineiras, etc.
A educação é outro exemplo de serviços de extensão benéfico para as cooperativas, especialmente "a educação recebida para fazer parte de uma cooperativa. Hoje você pode perguntar a qualquer membro da cooperativa Yapa o que é uma cooperativa, como ela surge, como ela se organiza com base nos estatutos, regras... qualquer um pode explicar. Graças ao treinamento, a atitude de pertencer a uma cooperativa evoluiu muito, cada membro agora se sente dono", disse Artur Brito, presidente da Cooperativa Yapa, em Alto Molocue na Zambézia.
O projecto é implementado por uma joint venture composta pela Levin Sources e a Alliance for Responsible Mining (ARM), em parceria com a Genesis Lda.
Seleccionada graças a sua experiência técnica em governança de mineração e formalização da MAPE em paises da África, a equipe do projecto está apoiando a formalização e implementação de boas práticas em quatro cooperativas mineiras localizadas nas províncias de Inhambane, Tete e Zambézia, e desenvolvendo ferramentas que podem ser replicadas para além das áreas piloto seleccionadas. Os objetivos gerais do projecto são:
Apoiar o processo de formalização e implementação de boas práticas de mineração em três áreas piloto
Fomentar a capacitação contínua de funcionários do governo por meio do seu envolvimento na implementação de serviços de extensão prestados pela equipe do projecto
Desenvolver recomendações para sistemas de serviços de extensão após a implementação do projecto
Na Zambézia: uma cooperativa de extração de pedras preciosas, incluindo turmalina, berilo e minerais industriais como tantalita
Em Inhambane: duas cooperativas que extraem argila que é posteriormente processada para materiais de construção (tijolos) e outros fins (como olaria e fogões de cozinha)
O projecto tem trabalhado com quatro cooperativas, dentre as quais, Sonhos de Indudo e Yapa, seleccionadas seguindo a orientação do governo e uma avaliação em cada sítio mineiro. Os critérios incluíram organização e governança da cooperativa, informação e dinâmica de produção, saúde e segurança e legitimidade da MAPE. Os sítios abrangidos extraem os seguintes metais e minerais : Em Tete: uma cooperativa/PME de ouro
Trabalhando com as cooperativas na formalização da MAPE: uma abordagem participativa
O projecto começou com avaliações dos sítios e áreas de mineração . Na sequência de discussões multissectoriais com o governo, serviços provinciais e membros das cooperativas, a equipe do projecto elaborou planos de acção para cada cooperativa, focados nos temas mais críticos para apoiar o processo de formalização. Fundamentalmente, as cooperativas foram essenciais para a validação de cada plano de acção.
Esta abordagem participativa tem sido fundamental para o sucesso do projecto até ao presente momento. "Gostei de como os especialistas do projecto incorporaram a realidade dos mineiros em campo, ensinando aos membros da cooperativas cara a cara através de discussões abertas. Se um de nossos membros tivesse alguma dúvida, ele poderia falar directamente com essas pessoas, e a maioria dos tópicos foram resolvidos", disse Brito.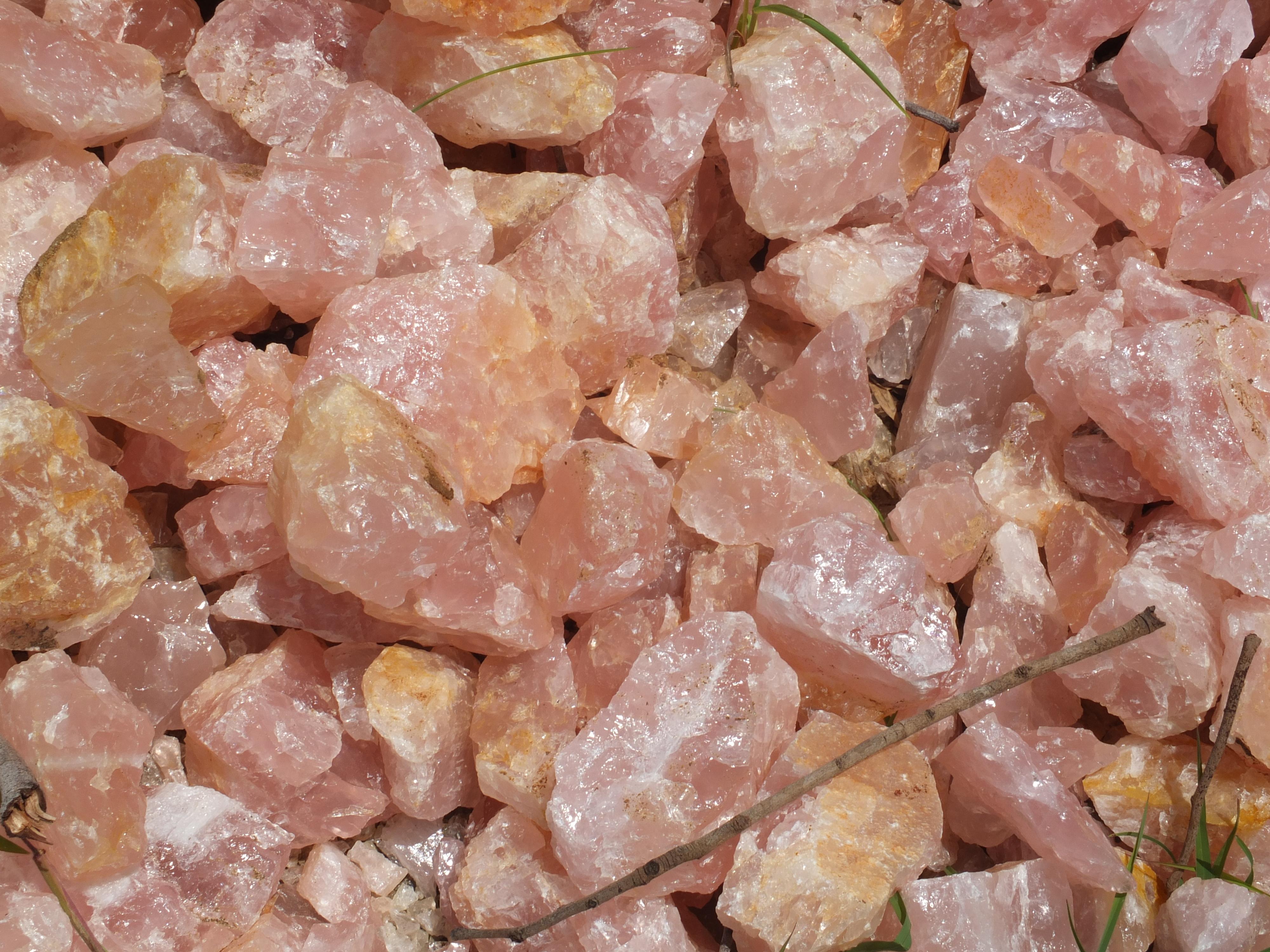 As actividades realizadas de acordo com os planos incluem:
Apoio organizacional e de governança interna. Isso inclui a revisão dos estatutos da cooperativa, garantindo que todos os membros conheçam e concordem com o seu conteúdo, e melhor definição da governança interna da cooperativa, esclarecendo as suas principais estruturas e funções.
Apoio jurídico e de licenciamento, incluindo a publicação oficial de documentos das cooperativas e definição da área designada de MAPE para aprovação pelo Ministério. Por exemplo, através do seu trabalho com o projecto, a cooperativa Sonhos de Indudo conseguiu "registar-se oficialmente, publicando os seus Estatutos no Boletim Oficial da República de Moçambique. Sempre quisemos fazer porque era o nosso calcanhar de Aquiles", explica Vilanculo.
Criação e treinamento de comitês de Saúde, Higiene e Segurança no Trabalho .Os mineiros foram treinados na identificação de riscos e perigos e medidas de mitigação.
Treinamento técnico e capacitação em técnicas aprimoradas de processamento mineral e desenvolvimento de infraestrutura nas minas.
Introdução à avaliação e gestão do impacto ambiental e teste de alternativas ao uso de mercúrio para extração de ouro.
Análise de mercado e plano de negocio para produtos de argila com Vilanculo declarando que "graças ao projecto, o nosso trabalho será conhecido à escala nacional e internacional".
Ao longo do tempo, os parceiros seguiram uma abordagem que dá aos mineradores a propriedade máxima do processo. Por exemplo, em junho de 2022, os parceiros realizaram uma sessão de monitoramento e avaliação participativas (M&AP) na cooperativa de Yapa durante a qual os mineiros compartilharam seu nível de satisfação e as actividades de que gostaram e não gostaram.
No geral, os participantes disseram estar satisfeitos com as intervenções do projecto, o aprendizado que obtiveram com as técnicas de implementação e como isso melhorou a cooperativa.
"Agradeço a visão que o projecto trouxe, incluindo a formação, porque nos ajudou a abordar o nosso trabalho de um ponto de vista técnico e não arcaico", explicou Vilanculo.
O principal desafio até o momento é a demora no processo de aprovação da área designada MAPE onde os mineradores estão operando, que é um requisito para que todos os mineradores artesanais possam extrair minerais e metais.
Capacitação contínua com funcionários do governo: preparação para a implementação de serviços de extensão
Os representantes do governo estiveram envolvidos desde a primeira fase do projecto, inclusive nas avaliações iniciais, validando os planos de acção para as cooperativas e apoiando a implementação das actividades e serviços de extensão descritos acima.
Tecnicos do departamento de MAPE do Ministério de Recursos Minerais e Energia (MIREME) e representantes dos serviços provinciais de mineração juntaram-se à várias missões técnicas. Eles se apropriaram de compartilhar as aprendizagenscom os membros das proprias equipes por meio de apresentações sobre cada actividade implementada nas minas.
Além disso, todas as acções com as cooperativas são documentadas pela equipe do projecto em "fichas de operação", que são guias simples que resumem os processos e métodos para replicar actividades semelhantes em outras áreas de mineração.
Em julho de 2022, o consórcio organizou uma "formação de formadores" para cerca de 30 representantes do MIREME, em diferentes funções e de diferentes localidades. A matéria contemplada incluiu saúde e segurança no trabalho, processamento gravimétrico (para captura de ouro), manutenção de equipamentos e uso de explosivos suaves para extração de gemas. A sessão teve como alvo os funcionários governamentais responsáveis pelo apoio e desenvolvimento do sector MAPE, que supervisionarão a prestação de serviços de extensão.
Fase final do projecto
O projecto entrou agora em sua fase final, pois esté a ser concluído em outubro de 2022. Os parceiros estão concluindo o último fluxo de trabalho e avaliando, por meio de discussões com as partes interessadas locais, o progresso realizado nos locais da cooperativa.
Os parceiros organizaram um seminario com o governo em setembro para validar as recomendações para sistemas de serviços de extensão para além da vida do projecto. Este seminario foi complementado por um relatório final de projecto que incluirá recomendações para consolidar os aprendizados que podem ser implementados.